News
Applications are now being accepted for the NLS Aspiring Leaders Internship Program
The National Library Service for the Blind and Print Disabled (NLS), supported by the National Library for the Blind Endowment, has launched a paid internship that offers individuals who are legally blind the opportunity to gain work experience and explore career options working in the areas of collections building, program delivery, and business oversight and management. Through this program, interns will gain valuable experience and explore potential career options while being guided through mentorships and developmental activities. The next session runs for 15 weeks during the summer of 2023.
Application Process
Currently enrolled undergraduate and graduate students and those who have graduated within the past five years from an accredited two-year or four-year college or university are eligible to apply. In addition, applicants:
Must be US citizens
Must be legally blind
Must be able to work remotely
A complete application package includes a cover letter expressing interest, a resume, a recent official or unofficial transcript, and an application form that is completed online.
Applicants interested in the summer 2023 session must submit completed applications by November 1. All interns will work remotely.
To learn more about the program and the application process, visit www.loc.gov/nls/about/internship-program.
For more information, please contact:
Erica Vaughns
Head, Administrative Services
NLSInternships@loc.gov
Welcome Commissioner Diaz!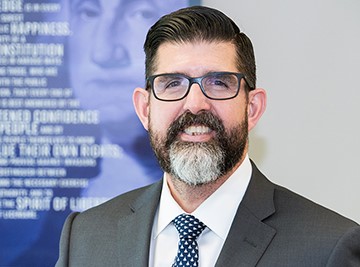 The Division of Blind Services (DBS) welcomes Manny Diaz, Jr. as Florida's next Commissioner of Education. Commissioner Diaz's appointment was effective June 1, 2022, and he is the first Hispanic Commissioner of Education in Florida's history.
Commissioner Diaz has served as a Senator in the Florida Legislature since 2012, and has a strong background in education. He has worked as a public-school teacher, coach, assistant principal, and school administrator, and has acquired a wealth of classroom experience, which has equipped him for his new role as Commissioner of Education. Commissioner Diaz received his bachelor's degree from St. Thomas University and his master's degree in education from Nova Southeastern University. He also completed a Harvard Graduate School of Education program for principals.
The Division of Blind Services is excited about the leadership that Commissioner Diaz brings to the Department and looks forward to his continuing support as we help blind and visually impaired individuals achieve their goals for independence and self sufficiency.
Bureau Chief of Library Services Retires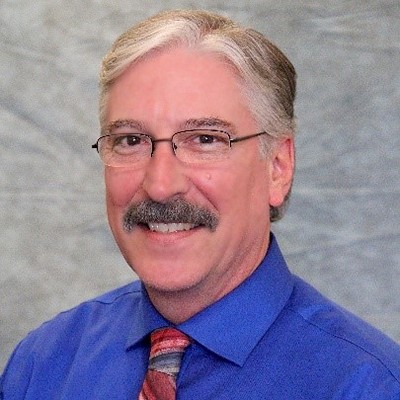 Jim Woolyhand, Bureau Chief of Library Services at the Braille and Talking Book Library, has retired after 34 years with DBS. Jim majored in Rehabilitation Services at Florida State University. During his last semester of college, he interned with the DBS District 5 office.
Jim then worked as an OPS Reader/Driver in the District 5 office. Jim returned to DBS in 1987 as a Vocational Rehabilitation Counselor after seven years of employment with Daytona State College. "When I began [as a Rehabilitation Counselor], we didn't have computers," Jim recalled. Jim earned his master's degree from Stetson University a few years later while continuing to work fulltime. He worked as a Counselor until 2009 when he became Administrator for District Five. Jim was asked to help the Braille and Talking Book Library in 2015, which led to his role as Bureau Chief, which he held until his retirement.
"We are blessed in many ways, and I wouldn't change a thing, Jim said when asked about special memories from his time at DBS. "I enjoyed my time at DBS and working with Floridians who are blind." In Jim's notice of retirement, he said: "My experiences in working with our State Office staff, DBS campus staff, clients, library patrons, and current and past supervisors and coworkers have made me realize the gratitude I have for the opportunity to have worked with the various DBS teams over the years. . . With staff continuing to work together with the focus of providing services, our staff is making a difference in the lives of many throughout our state with the specialized services provided by DBS. Thank you for your continued support."
Best wishes in retirement, Jim!
The Library has Expanded its Membership to Persons With All Types of Disabilities
The Braille and Talking Book Library now offers its services to individuals with all types of disabilities. Anyone unable to access standard print due to vision loss, blindness, a physical disability, or a certifiable reading disability may be eligible for the Library's free services. Previously, the Library's certification process required a medical doctor's signature. But now, thanks to the updated expansion requirements, any qualified professional, such as a teacher, counselor, or nurse may certify a person's eligibility.
This increases the opportunities to put the valuable resources the Library has to offer in the hands of more people that need them. Library staff and the Talking Book Library Task Force have been working hard to inform the community since the National Library Service made these more inclusive changes. You can help spread the word by sharing this information with your friends, family, and DBS clients. Visit the Library's webpage on the DBS website to learn more. https://dbs.fldoe.org/Library/
Summer Reading Fun with the Braille and Talking Book Library
The theme for the Braille and Talking Book Library's Summer Reading Program this year is Oceans of Possibilities. The program began June 20 and runs until August 1. The Library has curated reading lists and activities for people in every age group to enjoy. Once registered, participants will receive instant access to the reading lists if signed up for the Braille and Audio Reading Download (BARD), as well as earn incentives to keep reading throughout the upcoming weeks.
How to register:
Email the name(s) and age(s) of the participant (s) to reading@dbs.fldoe.org.
Receive the curated reading lists and activities.
Read as many books as you can from that week's booklist and complete one or more activities.
Submit any activities and books you completed from the current week to reading@dbs.fldoe.org (this is not a requirement to participate)
Have fun reading!
BEP's Live Better Marketplace Grand Opening was a Success!
The Florida Division of Blind Services took part in the grand opening ceremony of the Live Better Marketplace, located at 4075 Esplanade Way in the Capitol Circle Office Center. The micro market is one of many around the state and will offer freshly prepared salads, bowls, bakery items, snack options, gourmet coffee and other sundries. Customers simply select products from open shelves and pay at a self-serve kiosk, which is designed to minimize wait times and pay more easily.
The Live Better Marketplace operates through the DBS Business Enterprise Program, supporting its mission to provide people who are legally blind with rewarding and profitable entrepreneurial ventures, broadening their economic opportunities, and invigorating all blind people to be self-supporting while dispelling misconceptions about blind people by showcasing their abilities.
Operator Patrick Martin has 25 years of executive and operational experience in the hospitality industry.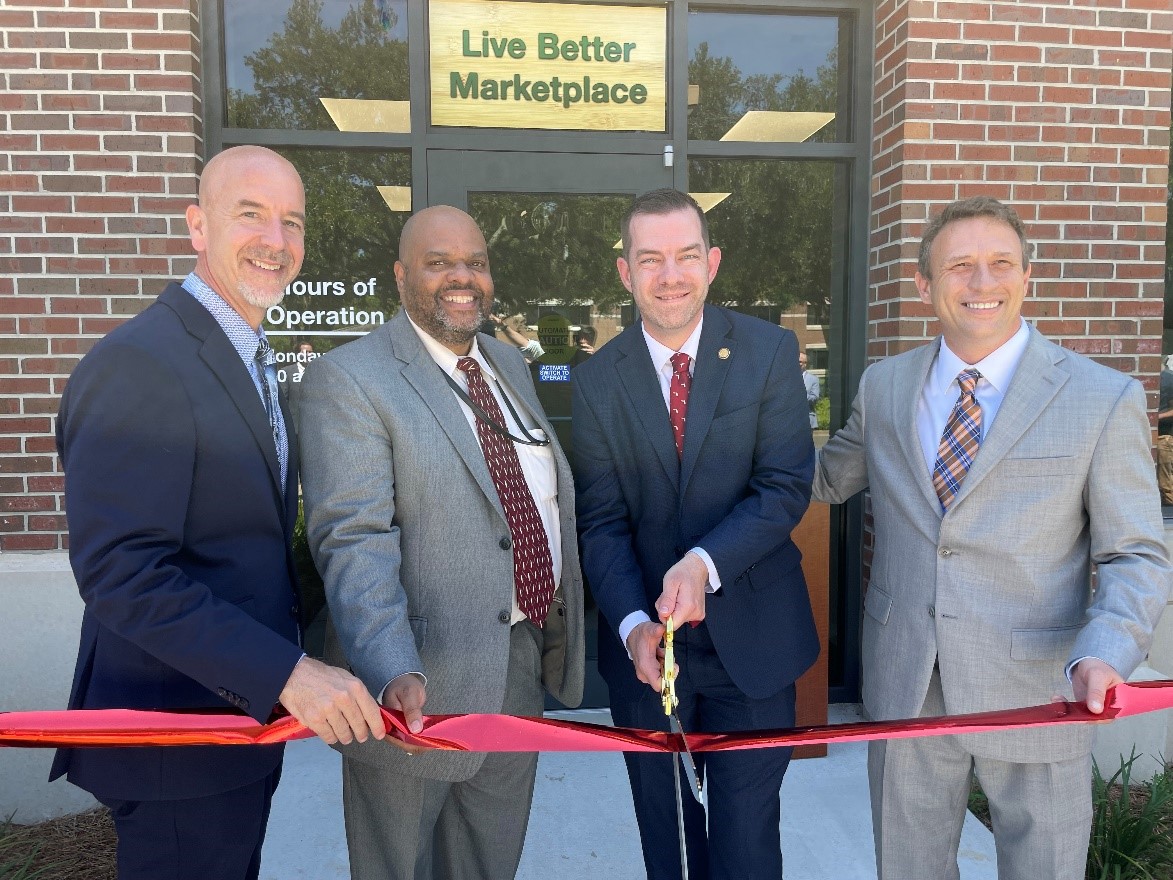 Interim DOE Commissioner Jacob Olivia; DBS Director Robert Doyle; DMS Secretary Todd Inman, and Micro-market manager Patrick Martin, cut the red ribbon in front of the Live Better Marketplace entrance.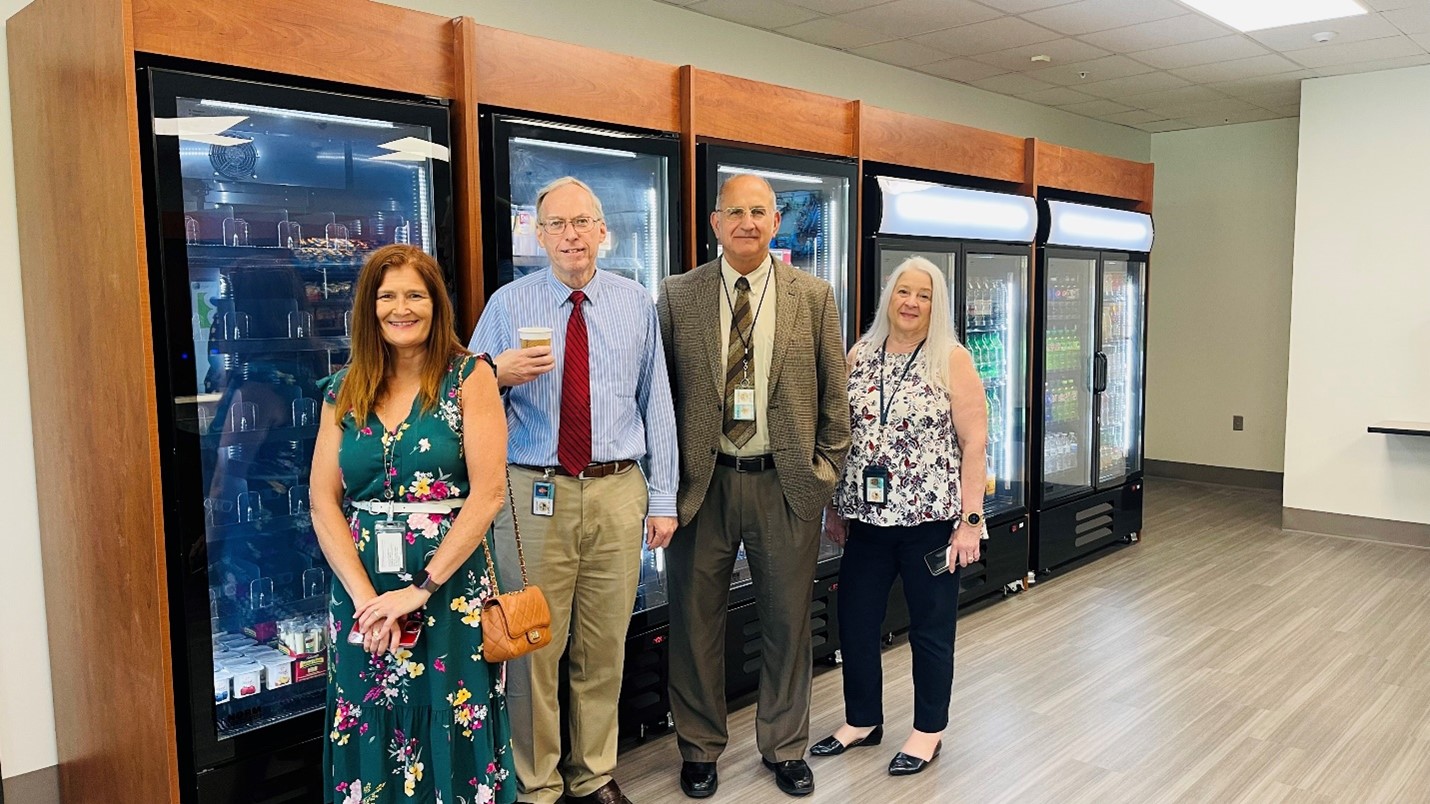 Business Enterprise Program team members smile for a picture inside of the micro-market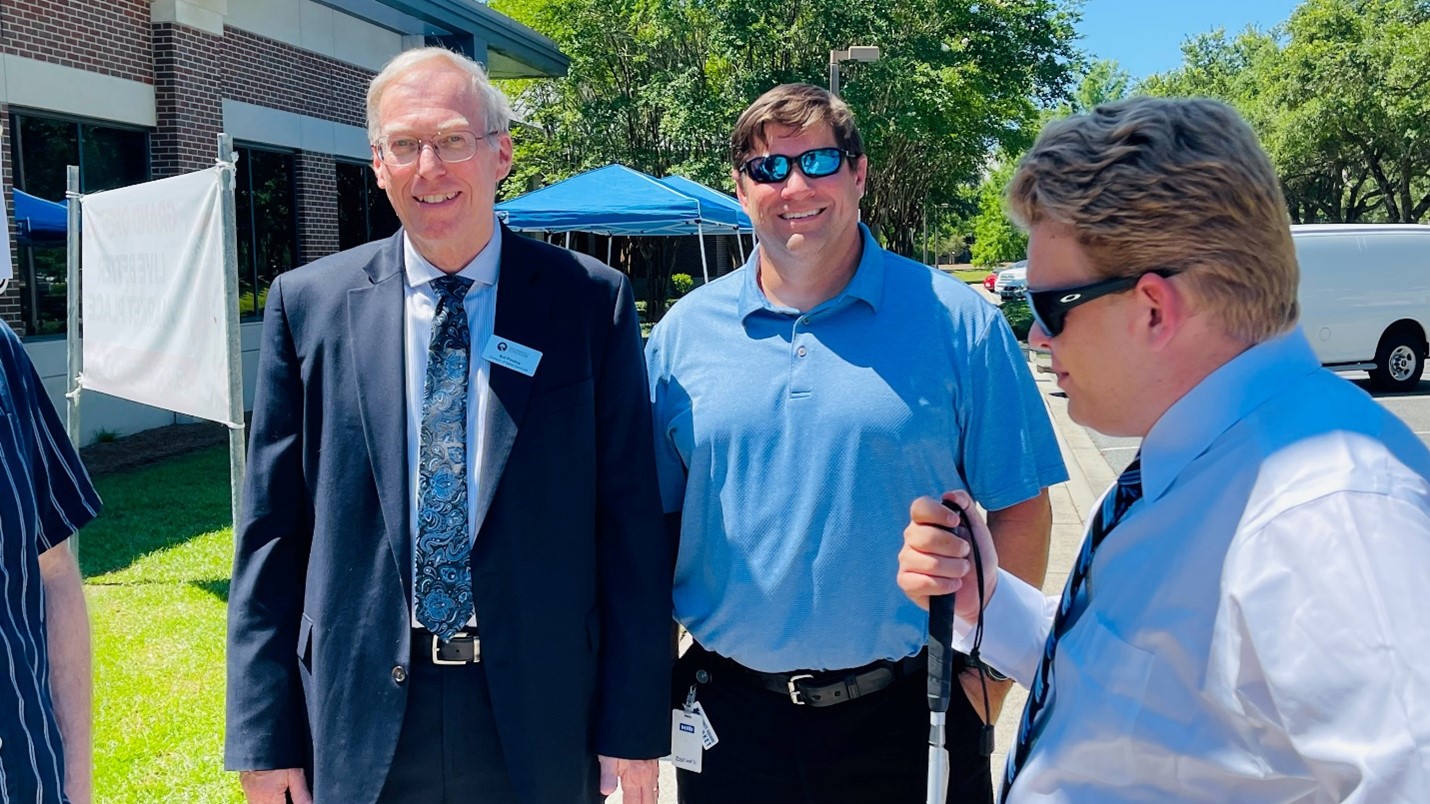 BEP Chief William "Bill" Findley and Brian Ashworth at the Grand Opening
Florida Celebrates April as Florida College System (FCS) Month

Tallahassee, Fla., April 1, 2022 – Today, Governor Ron DeSantis and Commissioner of Education Richard Corcoran recognized April as Florida College System (FCS) Month. Florida's 28 FCS institutions are the primary access points to higher education in our state, providing affordable, accessible and high-quality postsecondary education opportunities for all eligible students. Since 2019, Governor DeSantis and Commissioner Corcoran have focused on expanding opportunities at these institutions through a variety of state investments, including job growth grant fund awards and workforce education initiatives. As a result, FCS institutions are expanding opportunities for students in technologies such as 3D printing, drones, financial technology, cybersecurity and autonomous vehicles.
"Our Florida College System provides incredible opportunities for Floridians who desire workforce training or to pursue a degree, and they are a big reason why Florida is ranked #1 for higher education," said Governor Ron DeSantis. "I will continue to prioritize investments in Florida's state and community colleges, and I am proud to celebrate April as Florida College System Month."
"The Florida College System boasts alumni in every important employment sector in our state," said Commissioner of Education Richard Corcoran. "That is a testament to the passion of college system educators and the hard work of degree- and credential-seeking students. Together, we are the envy of other states. With Governor DeSantis' visionary support, the future of the Sunshine State is only getting brighter."
Florida's higher education system has ranked #1 in the nation for the past five consecutive years, according to U.S. News and World Report, and the distinction is significantly due to the success of the Florida College System. State and community colleges are often students' first choice for higher education opportunities, with enrollment exceeding 640,000 students during the 2020-21 school year and FCS institutions conferring over 119,000 degrees and certificates during the period. In addition, over 40 percent of upper-division state university students were once enrolled in an FCS school.
"The 28 institutions of the Florida College System provide an array of world-class, affordable education programs that give all Floridians real access to success. It is an honor to work with our dedicated FCS leaders who are making a college education and economic mobility a reality for residents of every neighborhood in our state," said Florida College System Chancellor Kathy Hebda.
The Florida College System is integral to Governor DeSantis' goal of becoming the #1 state in workforce education by 2030. Since 2019, more than 37,900 students have earned rapid workforce credentials and more than 17,400 allied health care programs have been completed. Additionally, more than 88 percent of all FCS graduates go on to contribute to local businesses within one year of graduation, according to the Florida Education and Training Placement Information Program.
The Florida College System also supports students with differing backgrounds and career goals. Last year, the statewide network of FCS institutions welcomed nearly 78,000 active-duty military personnel, veterans and reservists, as well as their spouses and dependents. Another 78,500 dual-enrollment high school students were able to earn college credit at an FCS school, collectively saving millions of dollars on tuition and books, and 62 percent of all enrollees were minorities.
For more information about the Florida Department of Education, visit www.fldoe.org.
Florida College System Month Proclamation (PDF)
ABLE United: Celebrating 5 Years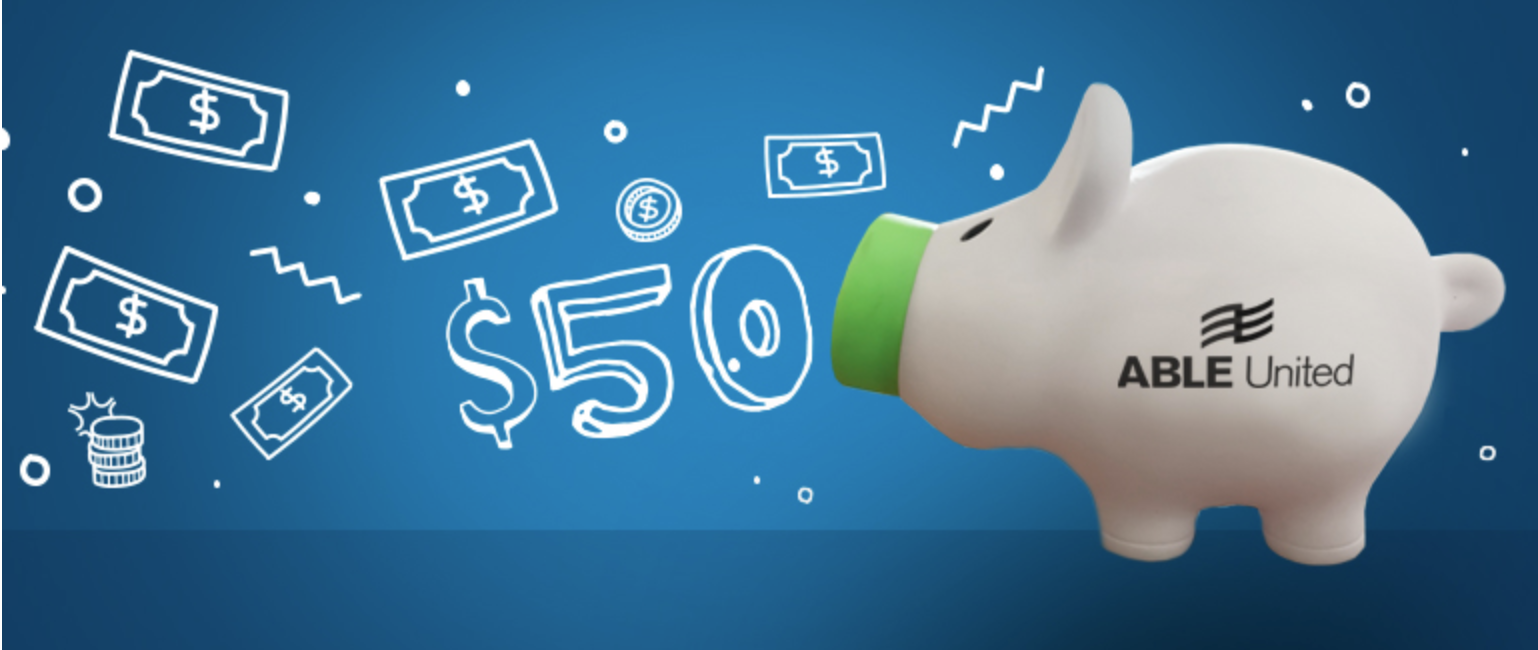 When ABLE accounts became a reality five years ago, they expanded the opportunities for individuals with disabilities by offering a smarter, safer way to save tax-free while maintaining the important benefits they may rely on.
To highlight World Financial Planning Day on October 6, ABLE United is launching the Five Ways to Plan with ABLE United campaign – because even when life is uncertain, individuals can be in control of their financial future.
With ABLE United, individuals can better plan for their future in five easy ways:
Open an account
Set a savings goal
Understand the investment options
Set up a gifting page
Enroll in the ABLE Prepaid card
As an added incentive to complete the first item on the list, now until October 13, when an individual completes enrollment online and contributes at least $25, they will receive a FREE $50 contribution into their new ABLE account.
National Registry for Teachers of Students with Visual Impairments Launches
Success Beyond Sight, (SBS), a 501 (c) 3 nonprofit organization, has created a FREE National Registry for TSVIs/TVIs (NRTSVI) to empower a national voice for TSVIs/TVIs and to provide a means to reach, on a national level, TSVIs/TVIs with free resources and important professional information.
Success Beyond Sight recognizes the crucial role that Teachers of Students with Visual Impairments (TSVIs/TVIs) play in the long-term success of their students. Strong instruction and mentorship by TSVIs/TVIs are common denominators for many highly accomplished adults who were born without vision or who lost their vision as children.
Because TSVIs/TVIs are licensed/credentialed/certified/endorsed in their state of practice, there has not been a Registry recognizing them as a nationally important profession demonstrating the power of their numbers. SBS formed an Advisory Board to help guide the development of the NRTSVI. Advisory Board members are Dr. Laura Bozeman, Dr. Rona Pogrund, Dr. Amy Parker, Dr. Cheryl Kamei-Hannan, Jill Brown and Dr. Nicole Johnson.
SBS is providing FREE access to the Journal of Vision Impairment & Blindness (JVIB) for all Registrants. JVIB is the resource for peer-reviewed research and articles for professionals serving individuals who are blind or have low vision.
TSVIs/TVIs will be able to be directly engaged with, and have a voice in, national discussions regarding:
the funding needed to train current and future professionals and to secure the survival of this very important profession
efforts to ensure sufficient funding for all students who require specialized services from a TSVI/TVI
the sharing of important information and opportunities to be included in relevant surveys and research to benefit the profession
appropriate caseloads
legislative advocacy
SBS recognizes that there are important professional membership organizations that provide TSVIs/TVIs a voice among other professional voices, but the Registry will provide the forum for TSVIs/TVIs to be highly visible and have their own unique voice on the national stage.
If you are a TSVI/TVI or teacher licensed, credentialed, certified, or endorsed in at least one state to teach children who have visual impairments go to https://www.successbeyondsight.org/tsvi-landing to learn more and to register.
Participating in this Registry is voluntary, For questions or additional information please email: NRTSVI@successbeyondsight.org
Access Technology in the Workplace Study
The National Research & Training Center on Blindness & Low Vision is recruiting people with blindness or low vision (age 21+) who are working or are interested in working to be part of a 5-year study about access technology (AT) use, particularly in the workplace. Some questions we will seek answers to are:
What access technology do you most commonly use?
How do you decide whether to use a specific access technology?
What are your technology challenges?
What tools do you need that aren't currently available?
We want to know YOUR thoughts and experiences! Participation will involve completing multiple surveys to help us determine how access technology use is changing over time.
Why participate?
You'll help identify gaps in access technology – what is needed but not available, which our technology company partners, including Microsoft, Google, OrCam, Vispero, and Aira are interested in!
Findings will allow us to make recommendations for access technology users, VR professionals, access technology specialists, and employers.
You'll receive a small gift card after completing each survey and we will share study results with you.
Want to have your voice heard and help us with our 5-year study? Call 662-325-2001 to schedule an appointment for a telephone screening. Contact Michele McDonnall (m.mcdonnall@msstate.edu) or Emily Damm (edamm@colled.msstate.edu) with questions.