News
Florida Celebrates April as Florida College System (FCS) Month

Tallahassee, Fla., April 1, 2022 – Today, Governor Ron DeSantis and Commissioner of Education Richard Corcoran recognized April as Florida College System (FCS) Month. Florida's 28 FCS institutions are the primary access points to higher education in our state, providing affordable, accessible and high-quality postsecondary education opportunities for all eligible students. Since 2019, Governor DeSantis and Commissioner Corcoran have focused on expanding opportunities at these institutions through a variety of state investments, including job growth grant fund awards and workforce education initiatives. As a result, FCS institutions are expanding opportunities for students in technologies such as 3D printing, drones, financial technology, cybersecurity and autonomous vehicles.
"Our Florida College System provides incredible opportunities for Floridians who desire workforce training or to pursue a degree, and they are a big reason why Florida is ranked #1 for higher education," said Governor Ron DeSantis. "I will continue to prioritize investments in Florida's state and community colleges, and I am proud to celebrate April as Florida College System Month."
"The Florida College System boasts alumni in every important employment sector in our state," said Commissioner of Education Richard Corcoran. "That is a testament to the passion of college system educators and the hard work of degree- and credential-seeking students. Together, we are the envy of other states. With Governor DeSantis' visionary support, the future of the Sunshine State is only getting brighter."
Florida's higher education system has ranked #1 in the nation for the past five consecutive years, according to U.S. News and World Report, and the distinction is significantly due to the success of the Florida College System. State and community colleges are often students' first choice for higher education opportunities, with enrollment exceeding 640,000 students during the 2020-21 school year and FCS institutions conferring over 119,000 degrees and certificates during the period. In addition, over 40 percent of upper-division state university students were once enrolled in an FCS school.
"The 28 institutions of the Florida College System provide an array of world-class, affordable education programs that give all Floridians real access to success. It is an honor to work with our dedicated FCS leaders who are making a college education and economic mobility a reality for residents of every neighborhood in our state," said Florida College System Chancellor Kathy Hebda.
The Florida College System is integral to Governor DeSantis' goal of becoming the #1 state in workforce education by 2030. Since 2019, more than 37,900 students have earned rapid workforce credentials and more than 17,400 allied health care programs have been completed. Additionally, more than 88 percent of all FCS graduates go on to contribute to local businesses within one year of graduation, according to the Florida Education and Training Placement Information Program.
The Florida College System also supports students with differing backgrounds and career goals. Last year, the statewide network of FCS institutions welcomed nearly 78,000 active-duty military personnel, veterans and reservists, as well as their spouses and dependents. Another 78,500 dual-enrollment high school students were able to earn college credit at an FCS school, collectively saving millions of dollars on tuition and books, and 62 percent of all enrollees were minorities.
For more information about the Florida Department of Education, visit www.fldoe.org.
Florida College System Month Proclamation (PDF)
ABLE United: Celebrating 5 Years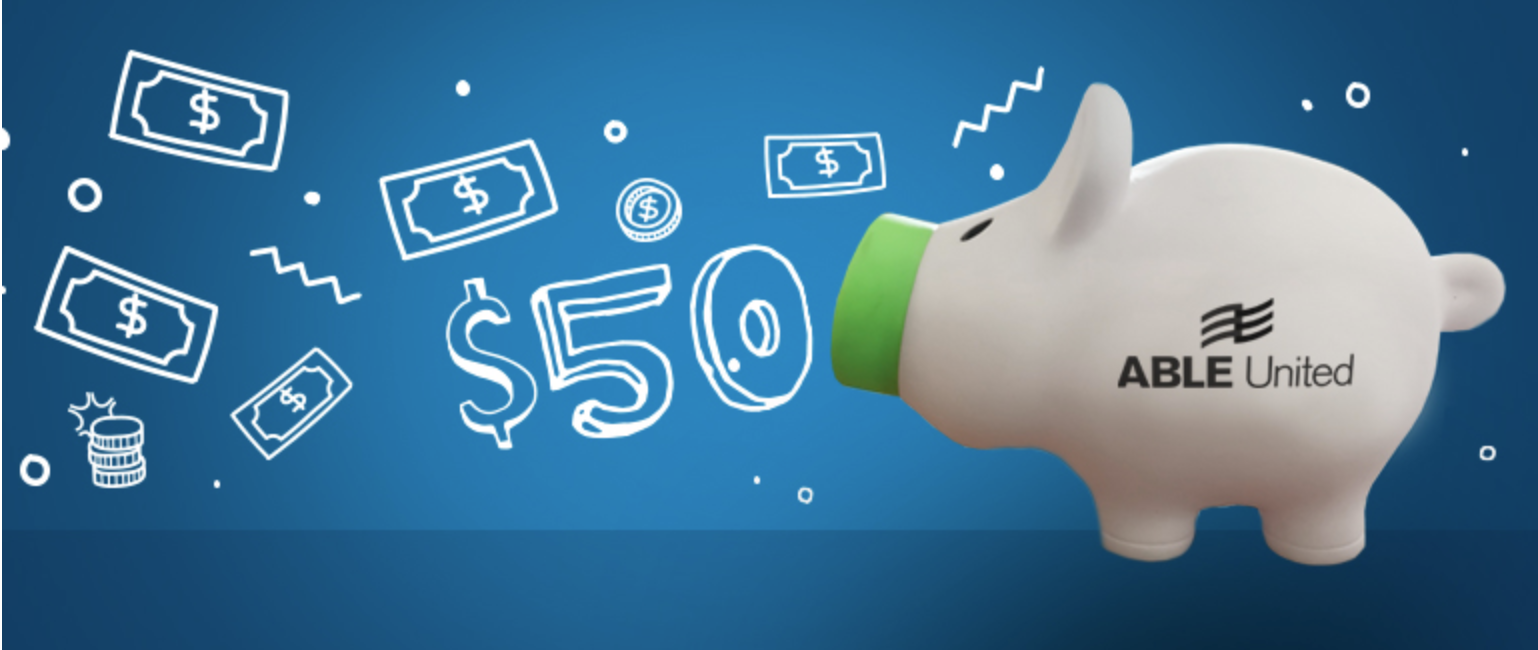 When ABLE accounts became a reality five years ago, they expanded the opportunities for individuals with disabilities by offering a smarter, safer way to save tax-free while maintaining the important benefits they may rely on.
To highlight World Financial Planning Day on October 6, ABLE United is launching the Five Ways to Plan with ABLE United campaign – because even when life is uncertain, individuals can be in control of their financial future.
With ABLE United, individuals can better plan for their future in five easy ways:
Open an account
Set a savings goal
Understand the investment options
Set up a gifting page
Enroll in the ABLE Prepaid card
As an added incentive to complete the first item on the list, now until October 13, when an individual completes enrollment online and contributes at least $25, they will receive a FREE $50 contribution into their new ABLE account.
National Registry for Teachers of Students with Visual Impairments Launches
Success Beyond Sight, (SBS), a 501 (c) 3 nonprofit organization, has created a FREE National Registry for TSVIs/TVIs (NRTSVI) to empower a national voice for TSVIs/TVIs and to provide a means to reach, on a national level, TSVIs/TVIs with free resources and important professional information.
Success Beyond Sight recognizes the crucial role that Teachers of Students with Visual Impairments (TSVIs/TVIs) play in the long-term success of their students. Strong instruction and mentorship by TSVIs/TVIs are common denominators for many highly accomplished adults who were born without vision or who lost their vision as children.
Because TSVIs/TVIs are licensed/credentialed/certified/endorsed in their state of practice, there has not been a Registry recognizing them as a nationally important profession demonstrating the power of their numbers. SBS formed an Advisory Board to help guide the development of the NRTSVI. Advisory Board members are Dr. Laura Bozeman, Dr. Rona Pogrund, Dr. Amy Parker, Dr. Cheryl Kamei-Hannan, Jill Brown and Dr. Nicole Johnson.
SBS is providing FREE access to the Journal of Vision Impairment & Blindness (JVIB) for all Registrants. JVIB is the resource for peer-reviewed research and articles for professionals serving individuals who are blind or have low vision.
TSVIs/TVIs will be able to be directly engaged with, and have a voice in, national discussions regarding:
the funding needed to train current and future professionals and to secure the survival of this very important profession
efforts to ensure sufficient funding for all students who require specialized services from a TSVI/TVI
the sharing of important information and opportunities to be included in relevant surveys and research to benefit the profession
appropriate caseloads
legislative advocacy
SBS recognizes that there are important professional membership organizations that provide TSVIs/TVIs a voice among other professional voices, but the Registry will provide the forum for TSVIs/TVIs to be highly visible and have their own unique voice on the national stage.
If you are a TSVI/TVI or teacher licensed, credentialed, certified, or endorsed in at least one state to teach children who have visual impairments go to https://www.successbeyondsight.org/tsvi-landing to learn more and to register.
Participating in this Registry is voluntary, For questions or additional information please email: NRTSVI@successbeyondsight.org
Access Technology in the Workplace Study
The National Research & Training Center on Blindness & Low Vision is recruiting people with blindness or low vision (age 21+) who are working or are interested in working to be part of a 5-year study about access technology (AT) use, particularly in the workplace. Some questions we will seek answers to are:
What access technology do you most commonly use?
How do you decide whether to use a specific access technology?
What are your technology challenges?
What tools do you need that aren't currently available?
We want to know YOUR thoughts and experiences! Participation will involve completing multiple surveys to help us determine how access technology use is changing over time.
Why participate?
You'll help identify gaps in access technology – what is needed but not available, which our technology company partners, including Microsoft, Google, OrCam, Vispero, and Aira are interested in!
Findings will allow us to make recommendations for access technology users, VR professionals, access technology specialists, and employers.
You'll receive a small gift card after completing each survey and we will share study results with you.
Want to have your voice heard and help us with our 5-year study? Call 662-325-2001 to schedule an appointment for a telephone screening. Contact Michele McDonnall (m.mcdonnall@msstate.edu) or Emily Damm (edamm@colled.msstate.edu) with questions.