Business Enterprise Program

The mission of the Florida Business Enterprise Program (BEP) is to provide people who are legally blind with rewarding and profitable entrepreneurial ventures, broaden their economic opportunities, and invigorate all blind people to be self-supporting, while dispelling misconceptions about blind people by showcasing their abilities.
The Florida Business Enterprise (BEP) administers one of the largest vending and food service programs operated by people who are legally blind in the United States. The Florida Business Enterprise Program provides entrepreneurial opportunities in the food service industry for eligible blind persons licensed in Florida under the Randolph-Sheppard Act. Job opportunities include: snack bar, cafeteria, micromarkets, highway vending machines, or non-highway vending.
Everything a visually impaired person needs to get started running their own food service facility is provided including training, facility, equipment, inventory, and the necessary funds to begin operations. The BEP prides itself in allowing visually impaired entrepreneurs independence in their day-to-day operations, while at the same time providing continual support through professional business consultants and educational workshops.
Florida broadened the federal Randolph Sheppard Act with its own version. Blind licensees, under the Little Randolph Sheppard Act (FS 413.051) are given the first opportunity to participate in the operation of vending stands on all state properties acquired after July 1, 1979, when such facilities are operated under the supervision of the Florida Division of Blind Services of the Department of Education.
If you are legally blind and a United States citizen, you might want to consider the Florida Business Enterprise Program as your career choice. Read How to Get a BEP Vendor License and find out how you can begin an exciting career as the manager of a vending or food services facility.
Perseverance Pays Off for BEP Vendor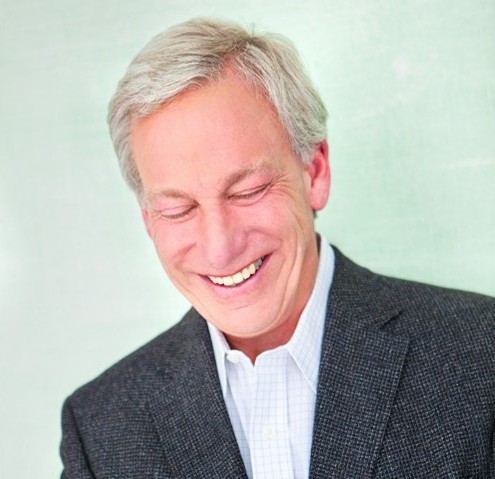 At age 29, Ryan Akeley had already faced many challenges. Legally blind since 2005 due to Stargardt disease, Ryan had worked in entry level food service jobs. In 2020, Ryan decided that he wanted a better life for himself, his wife, and their four children. When Ryan saw a video about the DBS Business Enterprise Program, it gave him hope. Ryan applied and was recommended for training. Despite the training setbacks he experienced due to the COVID-19 pandemic, including the closure of the training center, Ryan persevered and was licensed in September 2020. Opportunities were limited though as many operations were temporarily closed or had reduced sales as employees worked remotely. Only three facilities were posted on the January 2021 selection cycle, including a previously lucrative snack bar in the Palm Beach County Courthouse that came available when that operator retired. This facility would typically be awarded to an experienced operator, but the facility had been closed for almost a year and there was no guarantee that the business would return to its former level or even be viable. Ryan was awarded the Palm Beach facility and was grateful for this opportunity to start a business. He was initially faced with challenges in the area of low sales and inconsistent business. Affordable housing was also hard to find, but Ryan persisted. With his wife, Meshala, by his side assisting him, the business is turning a corner. Sales are increasing, and Ryan celebrated a year in his facility on April 28. With his perseverance and can-do attitude, Ryan Akeley is off to a successful career and is the future of the Business Enterprise Program.
Important Notices
Reimbursements
There are two ways to submit the completed Reimbursement Request Packet:
E-mail – BEP Facility Operators are encouraged to participate in and use the E-mail Reimbursement Request System. Send the request packet to the e-mail address of BBE.Reimbursements@dbs.fldoe.org. In the e-mail's Subject Line, include the Invoice Number to assist in quick referencing. In body of the e-mail, include the Invoice Number, the BEP Facility Operator's name, and include any additional notes necessary for clarification to assist in processing the request when needed.
Ground Mail – Send the completed Reimbursement Request Packet to:
Division of Blind Services
Office of the Comptroller, DBS Fiscal Section
Suite 924, Turlington Building
325 West Gaines Street
Tallahassee, FL 32399-04000
January Selection Cycle
Opportunities for the January Selection Cycle will be posted January 15, 2023 on the Business Opportunities page.
Upcoming CEU opportunities
Randolph-Sheppard Vendors of America:
Sagebrush 2023 National BEP Training Conference
The RSVA® Sagebrush National BEP Training Conference begins on Monday, February 6th with Sagebrush registration at 1:00 pm with the conference ending on Friday, February 10th with our special golf outing. Registrants have the opportunity again to earn Continuing Education credits. The conference will be held at the Golden Nugget Hotel in downtown Las Vegas, a Four-Star Conference Center. Room reservations must be made directly with the hotel. Special room rates apply Sunday, February 5, 2023 to Saturday, February 11, 2023. A fee for one night's stay will be charged when you register for your room. For hotel reservations, please call 1-800-331-5731. When booking reservations over the phone, it is essential to give the group code: GSRSV23 to ensure the group rates and other amenities are applied. To book online: go to https://goldennugget.reztrip.com/ext/promoRate?property=1115&mode=b&pm=true&sr=752062&vr=3
Conference updates will be placed on the RSVA® website: www.randolph-sheppard.org. For further information or to receive the registration form for the conference, contact RSVA® by email: rsva@randolph-sheppard.org
Important Notes for Florida BEP Vendors:
BEP will pay the Registration Fee ONLY. Each attendee is responsible for all other expenses, including travel, lodging, meals, etc.
If registration fee is paid by BEP and the vendor does not attend, the vendor will be required to reimburse BEP for the cost of registration.
BEP will only pay registration fees one time per vendor, per calendar year to attend national training conference associated with the Business Enterprise Program.
BEP does not pay registration for spouses that attend with the vendor.
Attendees will be credited with up to 1.5 CEUs.
Randolph-Sheppard Training
Mississippi State University's National Research & Training Center on Blindness & Low Vision (NRTC) offers educational modules covering important aspects of the Randolph-Sheppard program. While NRTC does not offer continuing education credits for these modules, CEUs are offered internally through the Business Enterprise Program. A list of BEP pre-approved NRTC courses for CEU credit can be found at https://dbs.fldoe.org/BEP/ceu.html.