Business Enterprise Program

The mission of the Florida Business Enterprise Program (BEP) is to provide people who are legally blind with rewarding and profitable entrepreneurial ventures, broaden their economic opportunities, and invigorate all blind people to be self-supporting, while dispelling misconceptions about blind people by showcasing their abilities.
The Florida Business Enterprise (BEP) administers one of the largest vending and food service programs operated by people who are legally blind in the United States. The Florida Business Enterprise Program provides entrepreneurial opportunities in the food service industry for eligible blind persons licensed in Florida under the Randolph-Sheppard Act. Job opportunities include: snack bar, cafeteria, micromarkets, highway vending machines, or non-highway vending.
Everything a visually impaired person needs to get started running their own food service facility is provided including training, facility, equipment, inventory, and the necessary funds to begin operations. The BEP prides itself in allowing visually impaired entrepreneurs independence in their day-to-day operations, while at the same time providing continual support through professional business consultants and educational workshops.
Florida broadened the federal Randolph Sheppard Act with its own version. Blind licensees, under the Little Randolph Sheppard Act (FS 413.051) are given the first opportunity to participate in the operation of vending stands on all state properties acquired after July 1, 1979, when such facilities are operated under the supervision of the Florida Division of Blind Services of the Department of Education.
If you are legally blind and a United States citizen, you might want to consider the Florida Business Enterprise Program as your career choice. Read How to Get a BEP Vendor License and find out how you can begin an exciting career as the manager of a vending or food services facility.
Vendor Spotlight: Justin Davis
This is a story of overcoming. This is a story of persistence. This is a story of success and gratitude. This is a story about Justin Davis.
Justin was born in Baltimore and moved to Tampa at age 11. He attended the University of Florida and spent most of his professional career in sales. In 2003 he started a legal tech company that he ran until 2009. Overcoming: Around 2005 he began having issues with his eyes, which required 20-30 eye procedures and surgeries within three years. It took nearly six years for Justin to accept his blindness.
Persistence: "I didn't like being a hamster in a wheel," Justin said, so he left his business and sales work behind and moved to Bradenton to simplify his life. He found it difficult to land a new job and reached out to the Division of Blind Services, where he learned about the Business Enterprise Program. "Fortunately, there was a Roadshow coming to the area in two weeks," Justin said. The Business Enterprise Roadshow presentation inspired Justin to apply for training at the Rehab Center in Daytona Beach.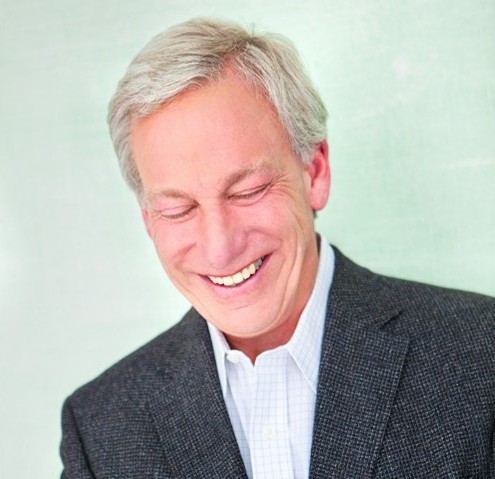 Success: After completing the training program, Justin was awarded the snack bar at the Duval County Courthouse in Jacksonville where he is "living his best life." A facility he proudly calls the best facility in the program. His outlook on where he finds himself now is: "If this is as good as it gets, that's awesome, and if this is as bad as it gets, that's awesome!" Justin enjoys fishing the St. Johns River just three short blocks from his house with his constant companion and guide dog, RC. "Life is about balance now," Justin said.
Gratitude: At the Rehab Center he was immersed in the blind community for the first time. He quickly realized he could help others transition through their blindness, making their transitions easier. Grateful for the opportunity he has been afforded, he gives back by providing work experience and on-the-job training to new Business Enterprise Program applicants and trainees and provides internships for kids from the Vision Education Rehabilitation Center during the summer helping them to gain confidence in themselves.
This is Justin's story. A man with an attitude of gratitude which has made him a true blessing to everyone he encounters.
Important Notices
Special BEP Opportunity Announcement
Potential
New Facility Location: Tyndall Air Force Base Florida
Facility Type: Military Dining
Deadline to Apply: Wednesday, March 29, 2023
Separate Exam: Wednesday, April 12, 2023, at 1:00 PM.
Interviews: Wednesday, April 26, 2023, via TEAMS Meeting
A "potential" Type 1 military dining opportunity is available for bid at the Tyndall Air Force Base, which is located twelve miles east of Panama City, Florida. The contractor will be responsible for providing all personnel, and other items or services necessary to perform food service attendant and support services. The main dining facility is open seven days per week, including holidays, and serves 8,000 – 10,000 meals per month, including breakfast, lunch, and dinner.
This opportunity is projected to begin in October 2023. However, there is no guarantee that DBS will be awarded the contract. The selected vendor will have to select a food service teaming partner which will prepare a competitive proposal or be prepared to directly negotiate on behalf of DOE/BEP and has the expertise to execute the Department of Defense contract while collaborating with our vendor. The contract length is unknown currently but is typically for four to five years. After that time, the contract would be rebid, or be extended for six months to a year.
If awarded the contract, the BEP vendor is expected to be actively involved in the day- to-day operations of the facility and have an estimated earning potential of $60,000-$70,000 per year.
The Division will provide names of potential teaming partners as a measure of guidance. Placement of a BEP vendor in this facility is contingent upon the Division being awarded the contract. There is no guarantee that will happen. In addition, the Air Force has indicated in the past that the Randolph-Sheppard priority does not apply. This may require a legal challenge on the part of FDOE which FDOE is willing and prepared to make. However, that could delay the start of the contract start date even further.
Applicants will be required to take a separate twenty question exam on Wednesday, April 12, 2023, beginning at 1:00 PM. The top five candidates will be invited to a virtual interview with the BEP Selection Panel on April 26, 2023.
What must you do if you are interested?
Contact Compliance Officer Alan Risk by telephone, email, or fax.
Email: Alan.Risk@dbs.fldoe.org
Telephone: (850) 245-0350
Fax number: (850) 245-0364.
The DEADLINE to apply is 5:00 PM on Wednesday, March 29, 2023.
Study Guide
Military Dining Study Guide Tyndall Air Force Base
Reimbursements
There are two ways to submit the completed Reimbursement Request Packet:
E-mail – BEP Facility Operators are encouraged to participate in and use the E-mail Reimbursement Request System. Send the request packet to the e-mail address of BBE.Reimbursements@dbs.fldoe.org. In the e-mail's Subject Line, include the Invoice Number to assist in quick referencing. In body of the e-mail, include the Invoice Number, the BEP Facility Operator's name, and include any additional notes necessary for clarification to assist in processing the request when needed.
Ground Mail – Send the completed Reimbursement Request Packet to:
Division of Blind Services
Office of the Comptroller, DBS Fiscal Section
Suite 924, Turlington Building
325 West Gaines Street
Tallahassee, FL 32399-04000
May Selection Cycle
Opportunities for the May Selection Cycle will be posted May 15, 2023, on the Business Opportunities page.
Upcoming CEU opportunities
Randolph-Sheppard Training
Mississippi State University's National Research & Training Center on Blindness & Low Vision (NRTC) offers educational modules covering important aspects of the Randolph-Sheppard program. While NRTC does not offer continuing education credits for these modules, CEUs are offered internally through the Business Enterprise Program. A list of BEP pre-approved NRTC courses for CEU credit can be found at https://dbs.fldoe.org/BEP/ceu.html.