DBS Events
Lunch and Listen Talent Show (December 15th at Noon)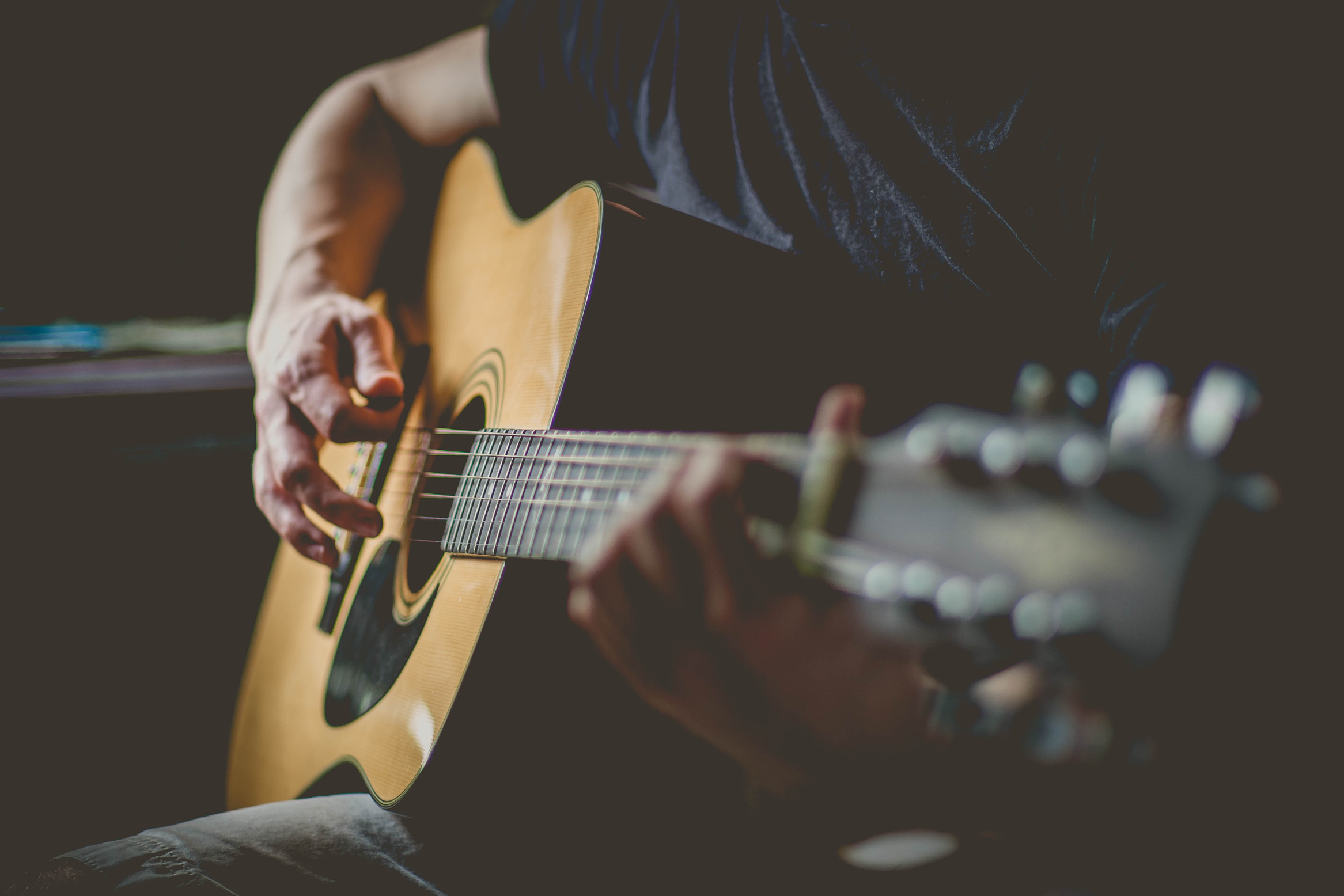 BACK BY POPULAR DEMAND!
The DBS See Different Team is excited to host a special Holiday Edition, Lunch and Listen Talent Show on December 15, 2022 at 12:00 noon, and hope you can join us!
The Lunch and Listen Talent Show will be held from 12:00 noon to 1:00 p.m.
Click here to join the meeting
Or call in (audio only) +1 850-583-5063,,963497345#
If dialing from a landline – 850-583-5063 and Conference ID: 963 497 345#
Judges will be on hand the day of the event to determine three winners. Winners will receive braille/print certificates and be featured on the DBS website.
Download the video
The video is an MP4 file. Right click on the link below and select "Save Target As" or "Save Link As." You will get a file navigation box that will let you choose a location to save the video. Navigate to the location where you want to save it to and select "OK" or "Save."
Download the Lunch and Listen Talent Show 2022 Video
White Cane Awareness Day Celebration (Florida Department of Education)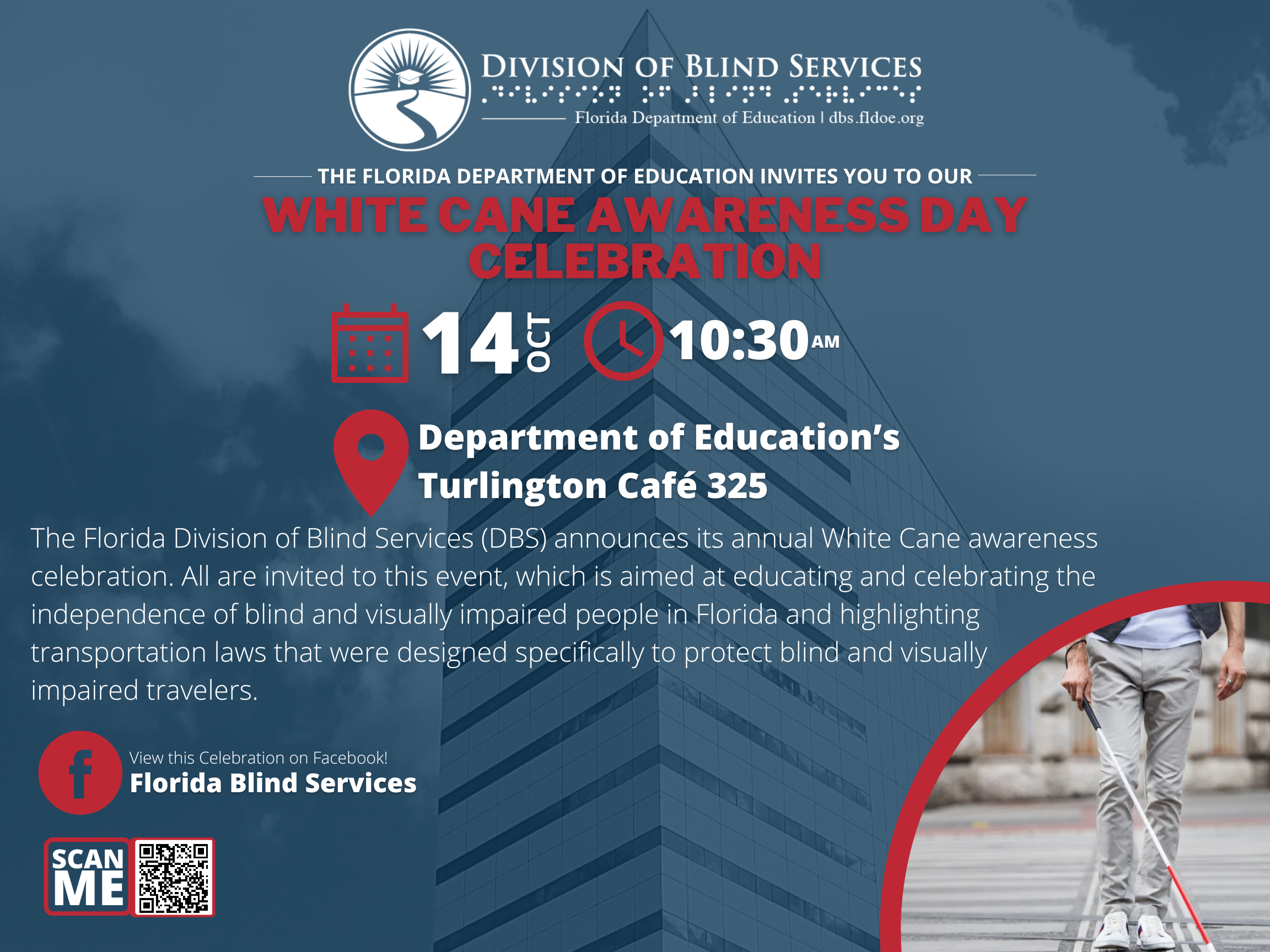 The Florida Department of Education invites you to our White Cane Awareness Day Celebration
October 14, 2022 at 10:30 a.m.
Turlington Café 325
The Florida Division of Blind Services (DBS) announces its annual White Cane awareness celebration. All are invited to this event, which is aimed at educating and celebrating the independence of blind and visually impaired people in Florida and highlighting transportation laws that were designed specifically to protect blind and visually impaired travelers.
View the Celebration on Facebook
Florida Blind Services
District 2 White Cane Safety Day October 15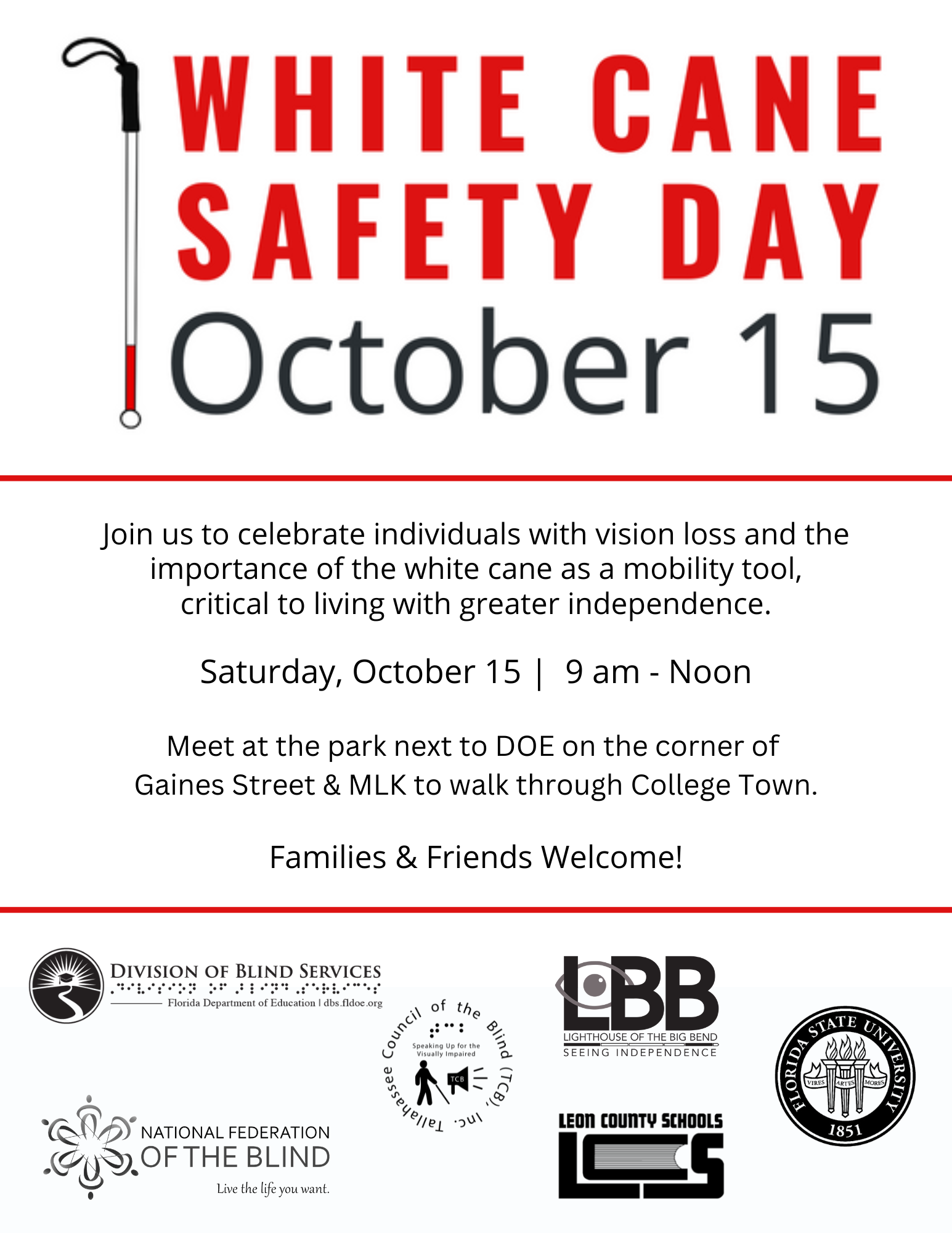 Join us to celebrate individuals with vision loss and the importance of the white cane as a mobility tool, critical to living with greater independence.
Saturday, October 15 from 9:00 a.m. to Noon, Tallahassee, Florida.
Meet at the park next to DOE on the corner of Gaines Street and MLK to walk through College Town.
Families and Friends Welcome.
Quarterly Patron Corner: Narration: The Art of Telling the Story
Due to last-minute technical difficulties, the Monday, September 12, Quarterly Patron Corner meeting was postponed. That meeting has been rescheduled for Monday, September 19, 2022, at 7:00 p.m. EDT. The topic for this session is Narration: The Art of Telling the Story. The guest speakers will include Celeste Lawson, narrator and head of the NLS Media Lab. Other NLS narrators will join her on the panel. The session will run for 90 minutes.
Bring your questions and your thoughts about audio narration and join us. Note that the Zoom link has been updated. The full, new Zoom invitation, including call-in numbers, for the rescheduled Patron Corner is included below.
Join ZoomGov Meeting
https://loc.zoomgov.com/j/1612540777
Meeting ID: 161 254 0777
One tap mobile
+16692545252,,1612540777# US (San Jose)
+16468287666,,1612540777# US (New York)
Dial by your location
+1 669 254 5252 US (San Jose)
+1 646 828 7666 US (New York)
+1 669 216 1590 US (San Jose)
+1 551 285 1373 US
Meeting ID: 161 254 0777
Find your local number: https://loc.zoomgov.com/u/adkR9h3vN
Join by SIP
1612540777@sip.zoomgov.com
Join by H.323
161.199.138.10 (US West)
161.199.136.10 (US East)
Meeting ID: 161 254 0777
Join by Skype for Business
https://loc.zoomgov.com/skype/1612540777
2022 Disability Employment Awareness Celebration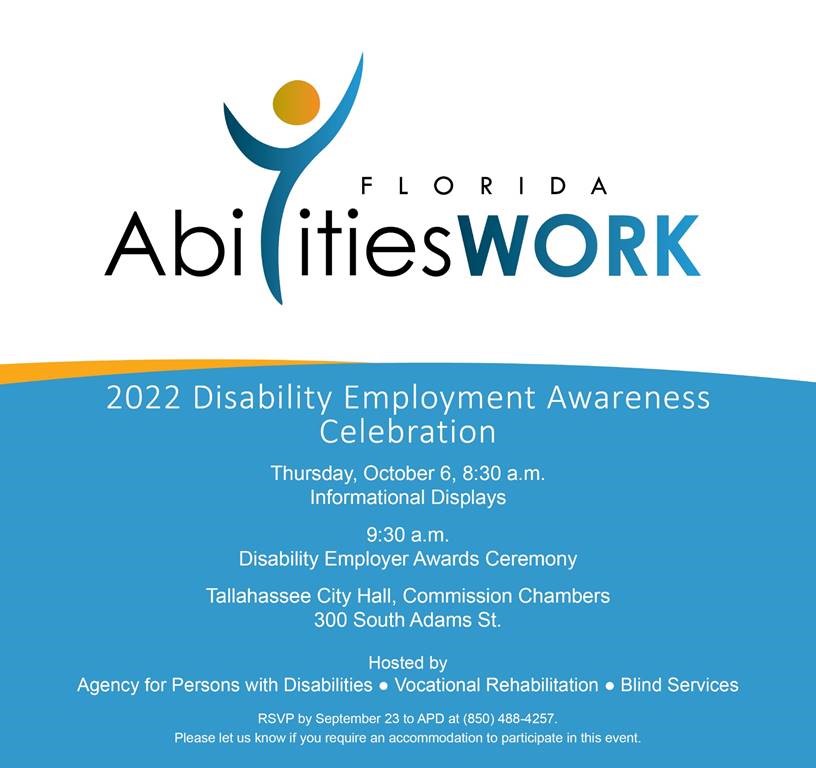 Thursday, October 6, 8:30 a.m.
Informational Displays
9:30 a.m.
Disability Employer Awards Ceremony
Tallahassee City Hall, Commission Chambers
300 South Adams St.
Hosted by
Agency for Persons with Disabilities – Vocational Rehabilitation – Blind Services
RSVP by September 23 to APD at (850) 488-4257.
Please let us know if you require an accommodation to participate in this event.