Lunch and Listen Talent Show Winners
On Thursday, December 15th, our See Different Team hosted a virtual Lunch and Listen Talent Show that was a wonderful treat for everyone who attended! We heard and saw some of the many talents of DBS and CRP staff and clients and we had a blast!
Although the show was for enjoyment and entertainment, three silent judges were on hand and picked 1st, 2nd, and 3rd place best acts! These winners will receive Braille/Print certificates of recognition and honorary mention on our website—and of course, bragging rights! In addition, the 1st-place winners will receive a generous monetary prize donated by our judges and their families and organizations. Help us in congratulating the winners:
First Place Winner
Miami Lighthouse Academy Kiddoes
Second Place Winner
Keith Flowers, DBS Web Administrator
Third Place Winner
Izzi Guzman, Brass Performer
and Music Instructor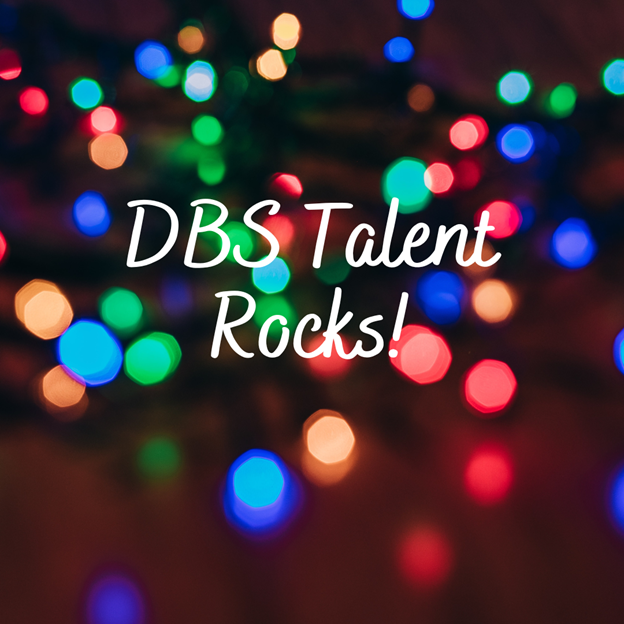 And a huge congratulations and thank you to ALL the show's participants who took the time and talent to bring us all some much-needed cheer!
If you missed the event, no worries! You can watch the full show on our website or download the MP4 video file. Left click on the link below to play the video. It may take some time to buffer before playback begins, depending upon your connection speed. Or you can download the video file by right clicking on the link below and selecting "Save Target As" or "Save Link As." You will get a file navigation box that will let you choose a location to save the video. Navigate to the folder where you want to save it and select "OK" or "Save."
Play or Download the Lunch and Listen Talent Show 2022 Video
Joy to the World from your DBS See Different Team.