Blog: 2020 Archives
December 2020
DBS's See Different Lunch and Listen Holiday Edition
On Wednesday, December 16th, our See Different Team hosted a virtual Lunch & Listen Holiday Edition Talent Show that was a wonderful holiday treat! The talent showcase provided an opportunity for others to see blindness from a different perspective through the diverse talents of DBS clients and staff. Also, to recognize the value that blind and visually impaired persons bring to Florida's communities.
Although the show was for enjoyment and entertainment, three silent judges were on hand and picked 1st, 2nd, and 3rd place best acts! These winners will receive Braille/Print certificates of recognition and honorary mention on our website and social media!
Sharon Jadoo & Omar Banegas in 1st place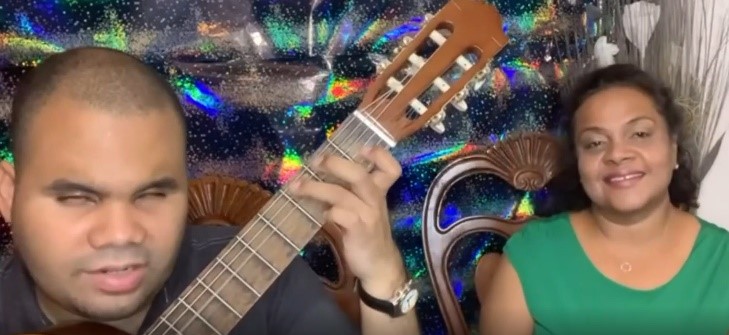 Sharon Jadoo works as an Employment Placement Specialist in our Miami office. In total, she has 17 years of service with DBS. Omar Banegas, a client of DBS, who attends Miami Lighthouse for the Blind is a multi-talented professional musician and teacher who plays keyboard, guitar, and bongos and is currently learning the violin.
Sharon and Omar came together to bring us a melodic duet of O Holy Night and Falez Navidad and the judges voted them our 1st place winners!  
Congratulations Sharon and Omar!
Izzi Guzman in 2nd place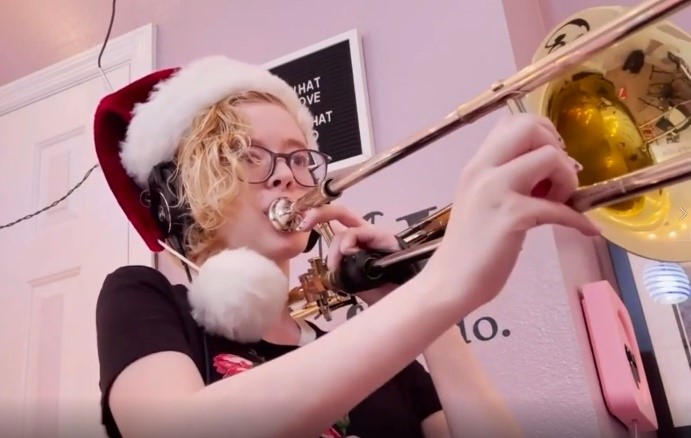 Izzi Guzman is an accomplished brass musician and composer who lives in Orlando. She is currently a freshman at the University of Miami studying Music Education and attends online classes at Berklee College of Music in the Professional Music department.
In her free time, she creates digital art and makes videos, connecting these interests to her musical ones.
Izzy showed us how it's done by playing a lively medley of Christmas tunes on her trombone. The judges voted her our 2nd place winner!
"I would like to give a shout out to the Lighthouse of Central Florida's Transition program, one of the many services I'm grateful to get from DBS, for opening my heart to the blind/visually impaired community and giving me opportunities to grow professionally and help me transition from a student to a future educator." - Izzy says.
Congratulations Izzy!
Kalen Mercer in 3rd place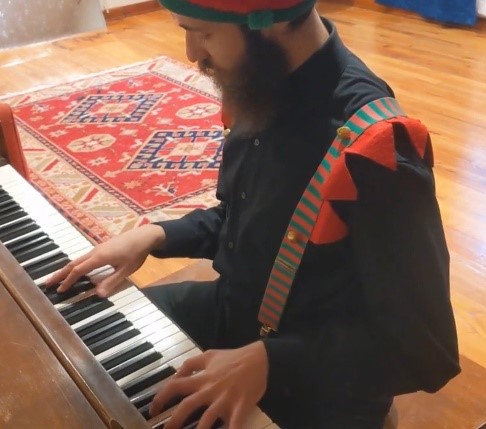 Kalen is the Outreach Coordinator at the Lighthouse of the Big Bend. He plays a number of instruments, including saxophone and piano. Kalen has a passion for music and a heart for helping and bringing joy to others through his beautiful gifts.
His rendition of Linus & Lucy from Charlie Brown was truly a pleasure to hear and he made complex look easy as his fingers flew!
The judges voted him our 3rd place winner! Congratulations Kalen!
---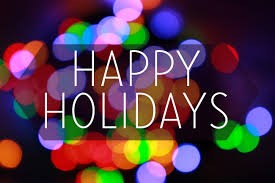 The committee also wishes to congratulate and give a huge thanks to ALL who participated and took the time to bring us all some much-needed holiday cheer this year!
If you missed the event, no worries! You can watch the full show here on the blog. If you're not already, follow us on Facebook and Twitter to stay up to date on our future See Different and DBS events.
Happy Holidays and Joy to the World from your DBS See Different Team.
The Florida Division of Blind Services Partners with Vispero
Access to digital accessibility can be a huge barrier for individuals that are blind or visually impaired. The Division of Blind Services (DBS) has recognized this issue and continuously works to create innovative and accessible ways for our clients to have greater access in digital spaces.
Towards the beginning of 2020, DBS finalized a partnership with Vispero Software (one of the nation's leading assistive technology providers for the visually impaired) that allows every eligible client and community resource partner (CRP) the opportunity to have access to a number of different assistive technologies.
This collaboration gives clients access to software like, JAWs, and ZoomTech – important digital tools that support independence for people with visual impairments. DBS is proud to take the lead in being the first government organization in the nation to provide free access to digital accessibility in this very unique way. The partnership increases opportunities for clients and creates a more inclusive digital environment for Floridians with disabilities.
If you are interested in learning more about access to free assistive technology devices through this program, contact your local DBS office.
International Day of Persons with Disabilities
According to the Center for Disease Control and Prevention (CDC), there are about 61 million people in the United States living with a disability https://www.cdc.gov/ncbddd/disabilityandhealth/infographic-disability-impacts-all.html. Disabilities can range from cognitive to physical – like blindness or a visual impairment. Many disabilities are invisible and hard to detect which is one of many reasons why we should always be considerate of those around us and continue to work towards inclusivity and accessibility within our communities.
On December 3, DBS will join the world in celebrating International Day of Persons with Disabilities. DBS is proud to empower, equip and support the blind and low vision community, including support for Florida's children, teens, young and elderly adults with a visual impairment or blindness.
Visit dbs.fldoe.org to learn more about the programs and to apply for services in your area.
October 2020
Summary for White Cane Awareness Walk Video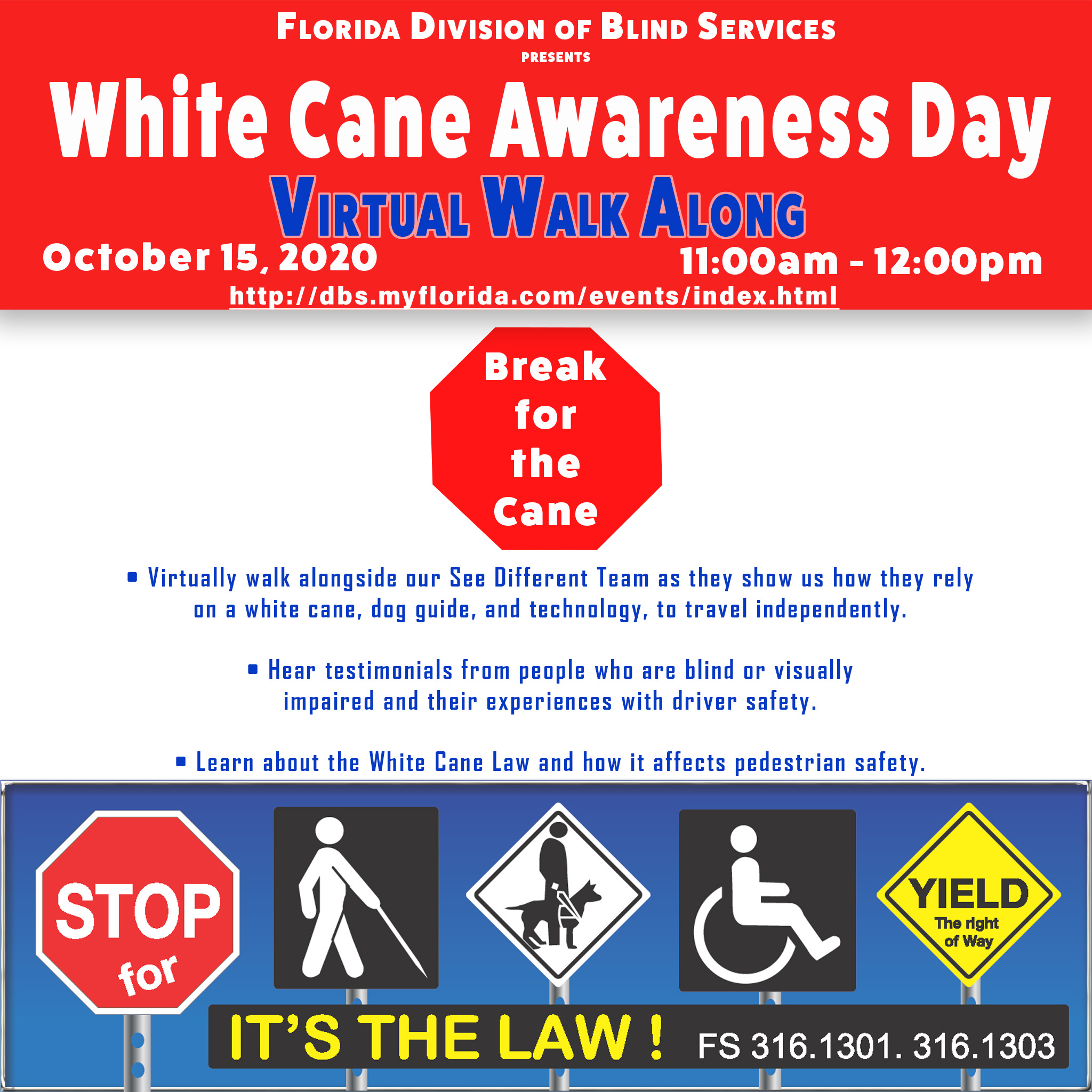 On October 15, 2020, DBS's See Different Team hosted a White Cane Awareness Day Virtual Walk-Along. This event celebrated and brought awareness to the symbol of independence the white cane represents for blind and visually impaired individuals and educated drivers and pedestrians on the laws designed to protect them and our communities.
During the event, participants were able to:
Hear testimonials from people who are blind or visually impaired and their experiences with driver safety,
Walk alongside our See Different Team as they showed us how they rely on a white cane, dog guide, and technology, to travel independently, and
Had the opportunity to be a part of a live Q & A session and can ask the team questions about the white cane law, dog guides, accessible technology, and more!
Download the video from the White Cane Awareness Day Walk Along
The video is an MP4 file. Right click on the link below and select "Save Target As" or "Save Link As." You will get a file navigation box that will let you choose a location to save the video. Navigate to the location you want to save it to and select "OK" or "Save."
Download the White Cane Awareness Day Walk Along Video
Summary for Accessible Voting 101 Virtual Forum Video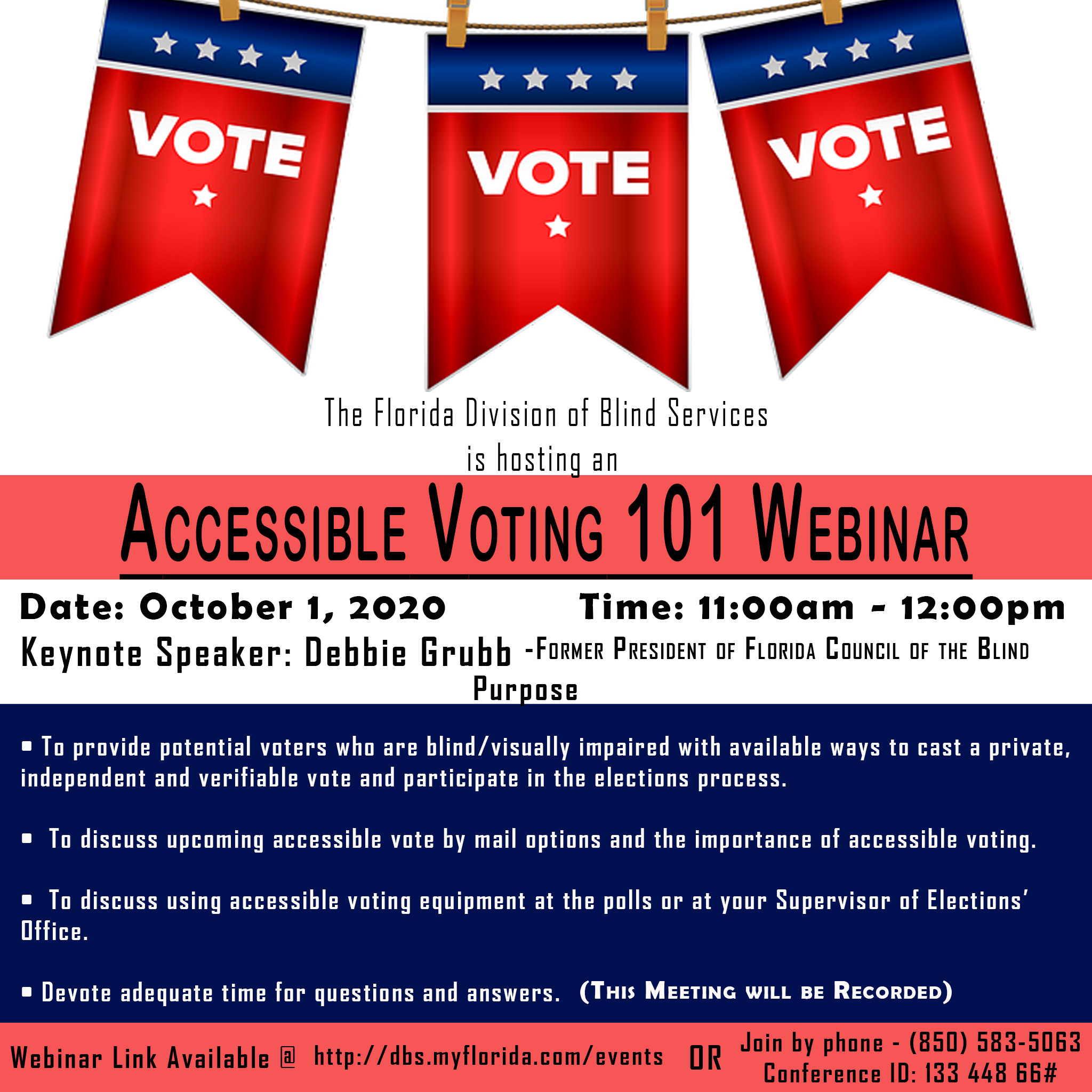 On October 1, 2020, DBS's See Different Team hosted an Accessible Voting 101 Virtual Forum. The purpose of the event was to ensure people with disabilities had all of the information needed to vote safely and independently in the upcoming and future elections and to demonstrate the accessible voting options available in Florida so voters can feel comfortable and confident casting their ballots.
Our speakers, Debbie Grub and Jim Kracht (former presidents of the Florida Council of the Blind and advocates for disability rights), discussed the history of voting rights and answered questions from participants.
Download the video from the Accessible Voting 101 Webinar
The video is an MP4 file. Right click on the link below and select "Save Target As" or "Save Link As." You will get a file navigation box that will let you choose a location to save the video. Navigate to the location you want to save it to and select "OK" or "Save."