Talking Book Equipment and Accessories
Digital Standard Player (DS1)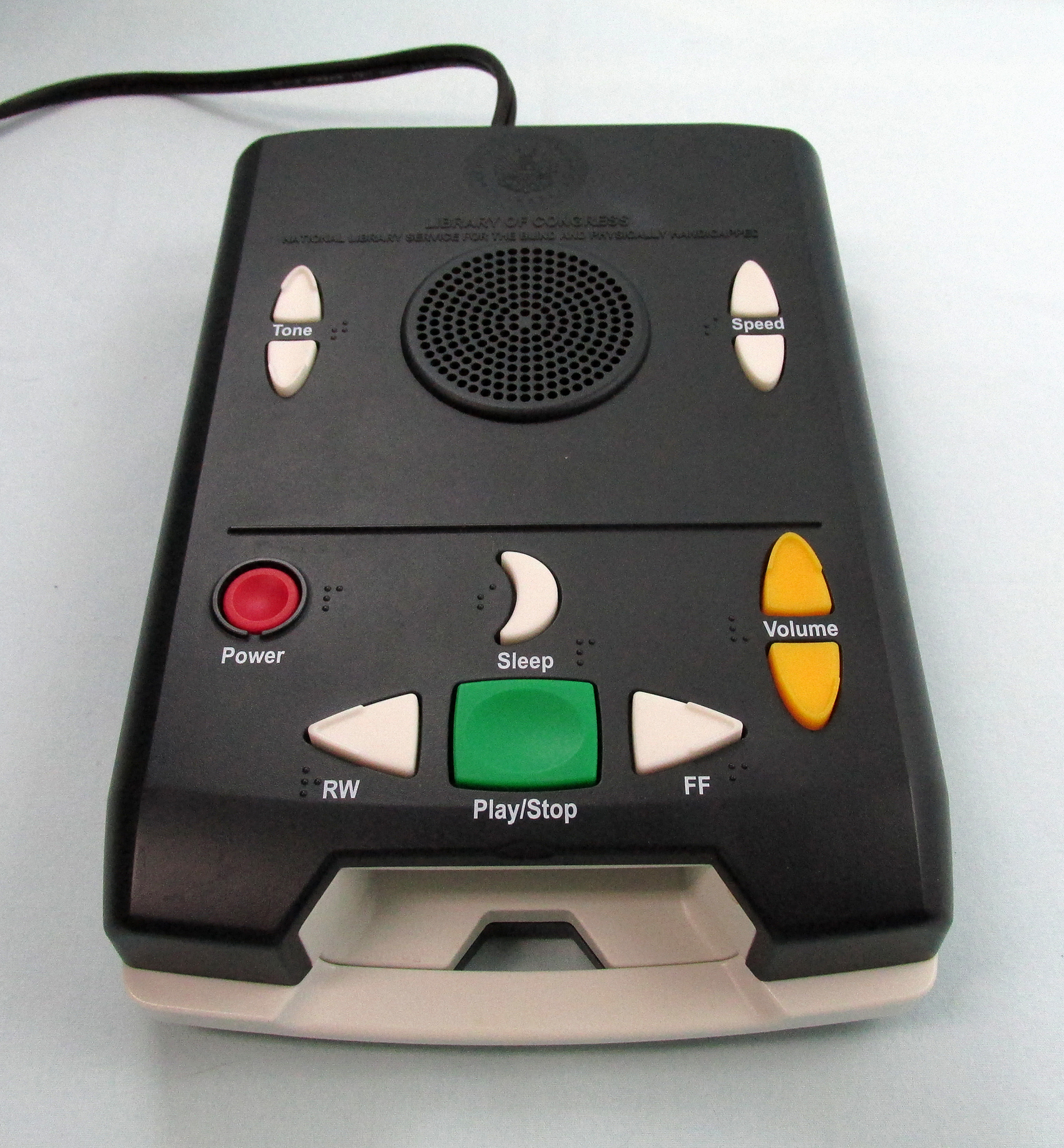 Plays NLS (ANSI/NISO Z39.86:2002) digital talking books
Plays Daisy 2.02 digital talking books
Plays AMR-WB+, MP3, and WAV audiofiles
Has eight controls
Includes a variable speed control that permits speeding up or slowing down playback speed without changing the pitch
Is portable
Is equipped with a rechargeable battery and an electrical cord
Includes built-in audio instructions for using the digital machine
Digital Advanced Player (DA1)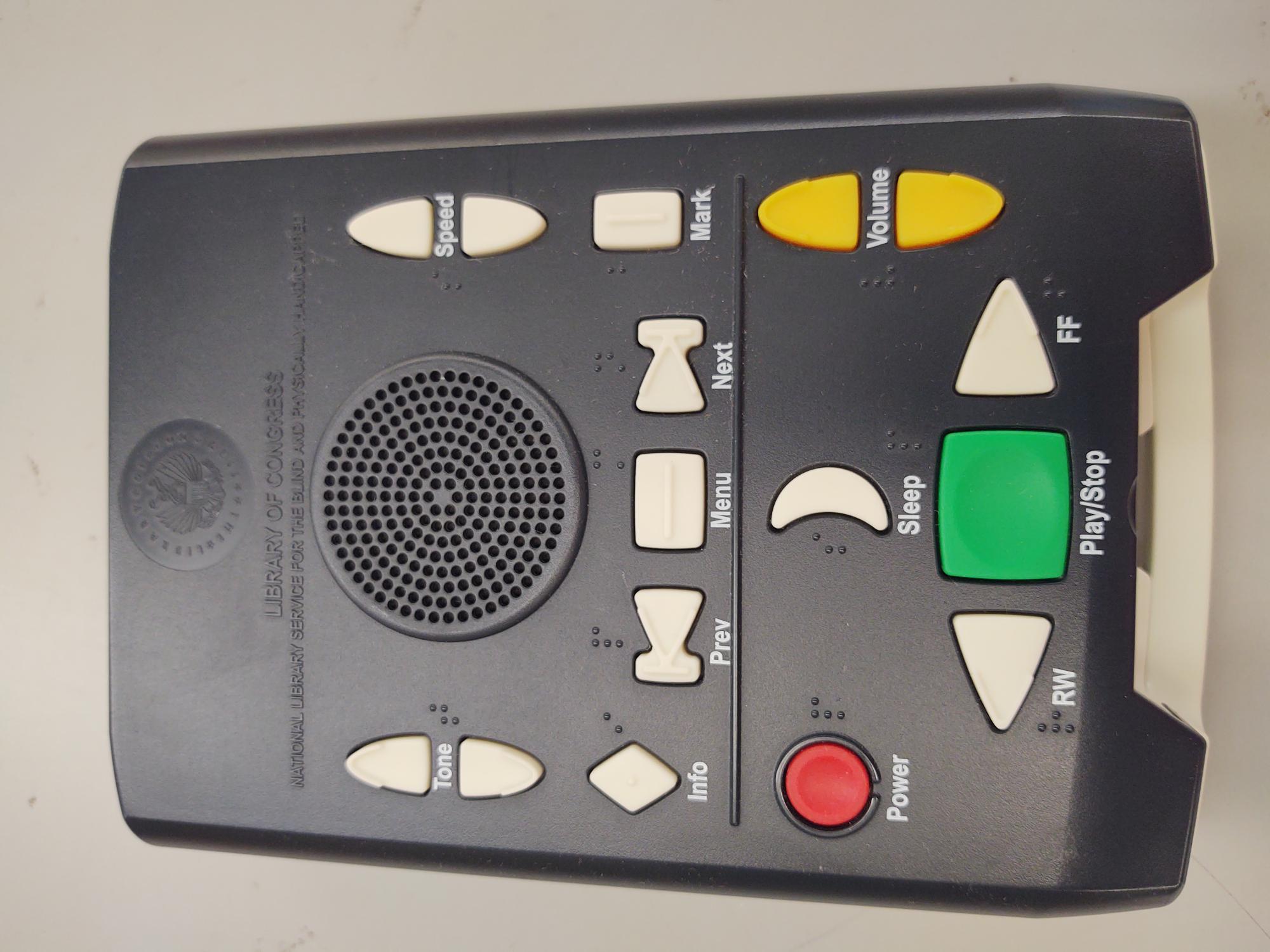 Plays NLS (ANSI/NISO Z39.86:2002) digital talking books
Plays Daisy 2.02 digital talking books
Plays AMR-WB+, MP3, and WAV audiofiles
Has thirteen controls, including a row of controls for setting and retrieving bookmarks and navigating through the structured levels of a book
Includes a variable speed control that permits speeding up or slowing down playback speed without changing the pitch
Is portable
Is equipped with a rechargeable battery and an electrical cord
Includes built-in audio instructions for using the digital player
Remote Control (AC030)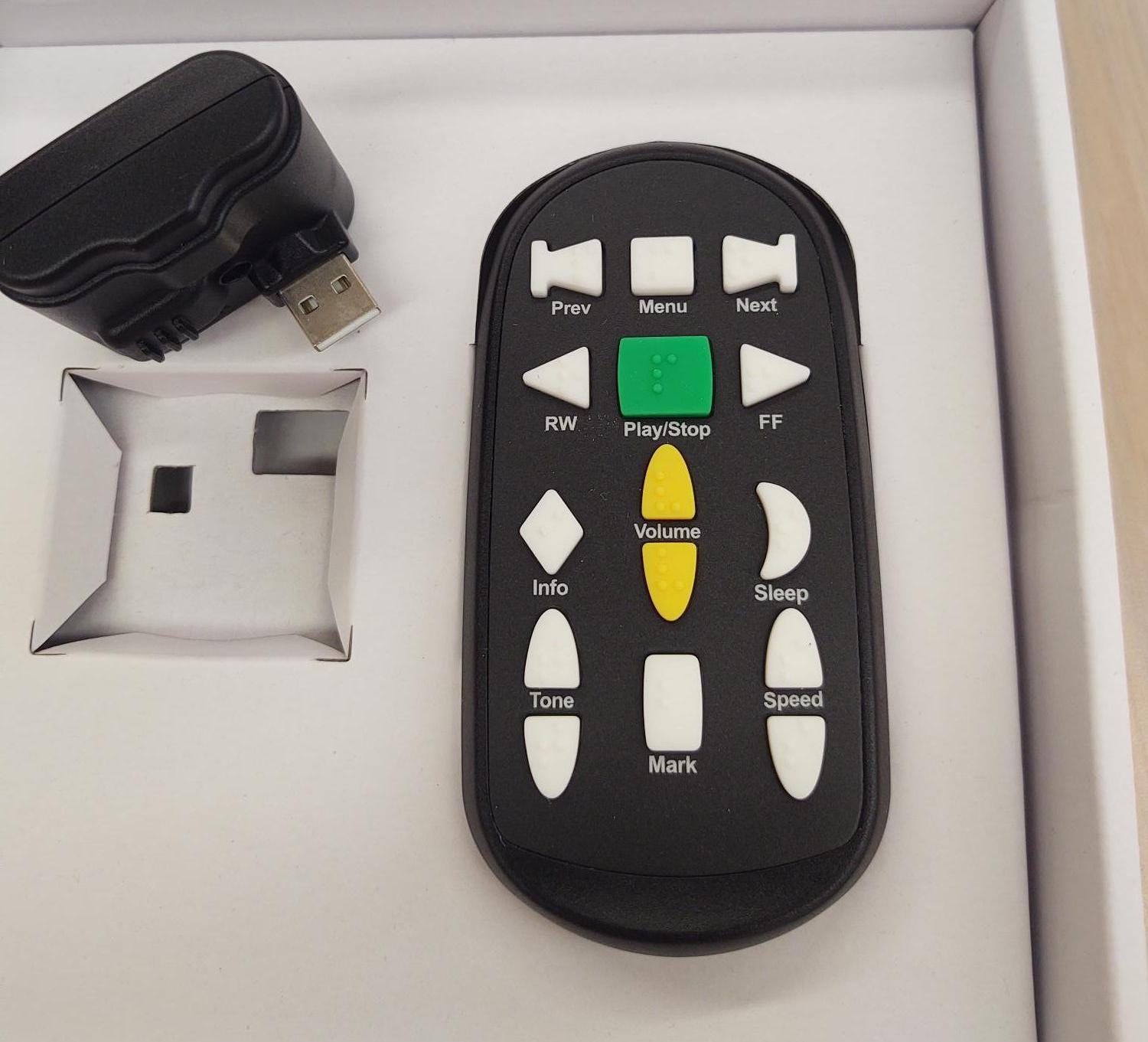 For patrons who are confined to bed or who have manual dexterity issues.
Handheld remote control with 15 buttons identical to those on the advanced digital players with the exception of a Power On/Off button.
Connects via the USB port on the right side of the digital player.
Best utilized when the digital player is connected to a power source as the remote requires additional power.
Optimized to work with advanced digital players; standard digital players require a software update for the remote to work.
Pillow Speaker (AC021)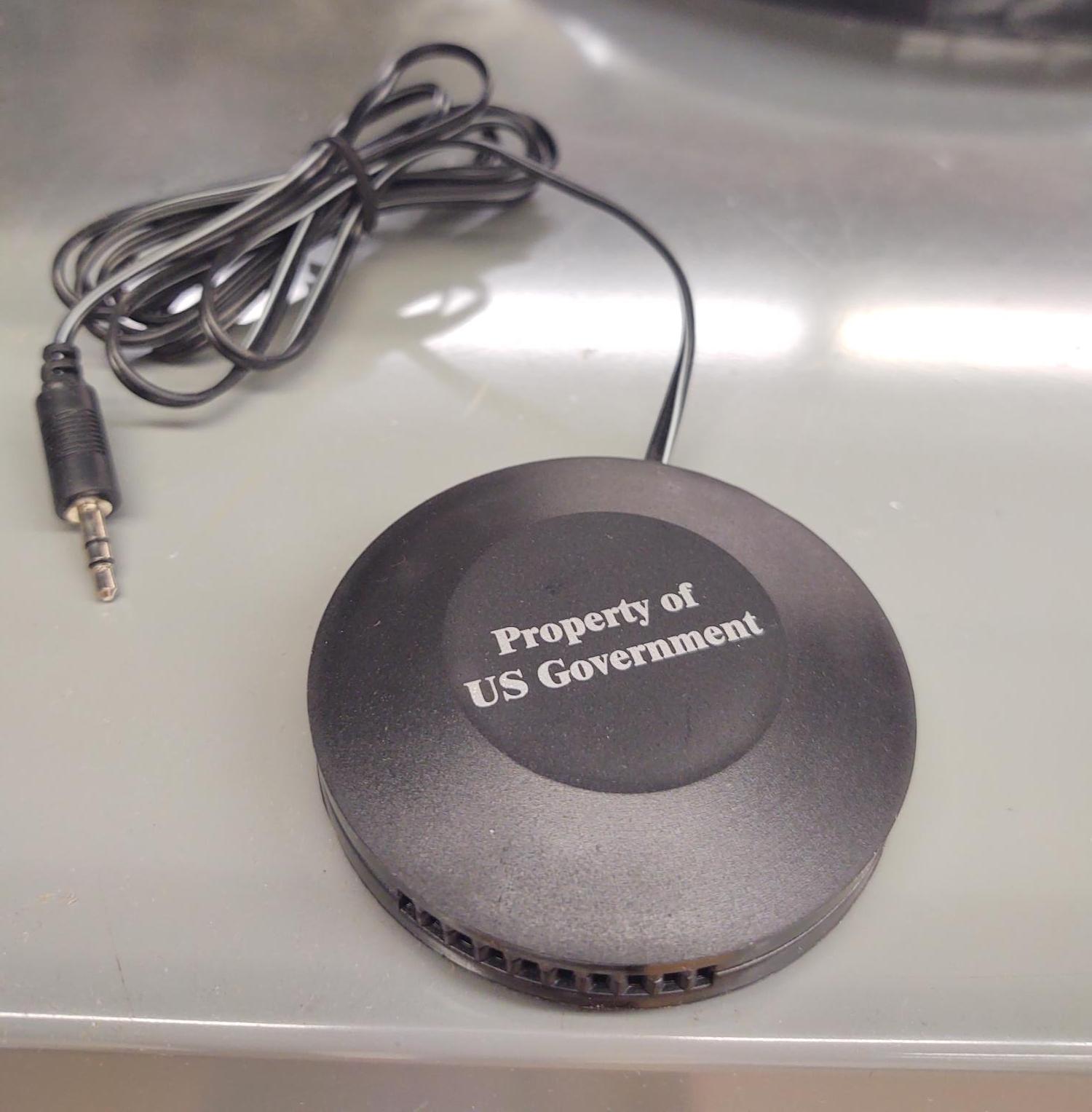 For persons who are confined to bed
May be used with any playback machine
Is placed under the reader's pillow and is normally heard only by the reader
Right Angle Adapter (AC020)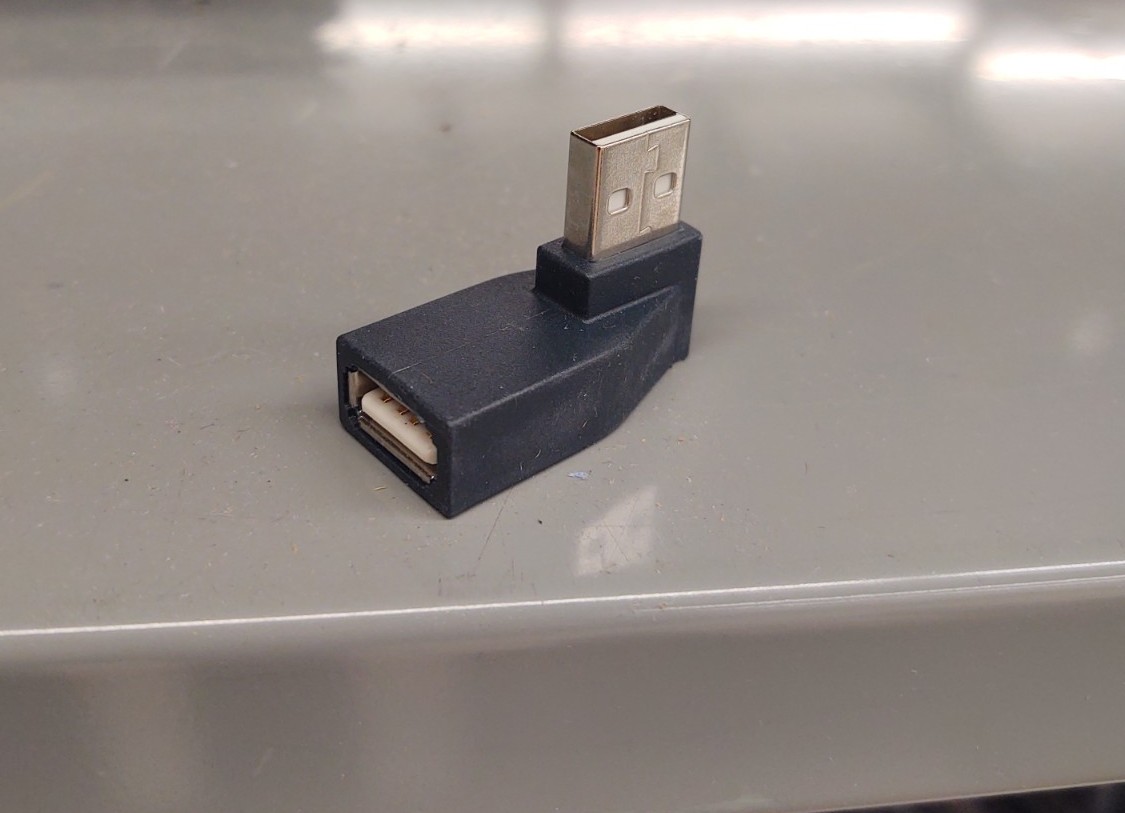 USB flash-drive adapter allows you to connect your USB flash drive to the digital talking book player at a 90 degree right angle. By using the adapter, your flash drive lays parallel to the player.
Cartridge Cable (AC025)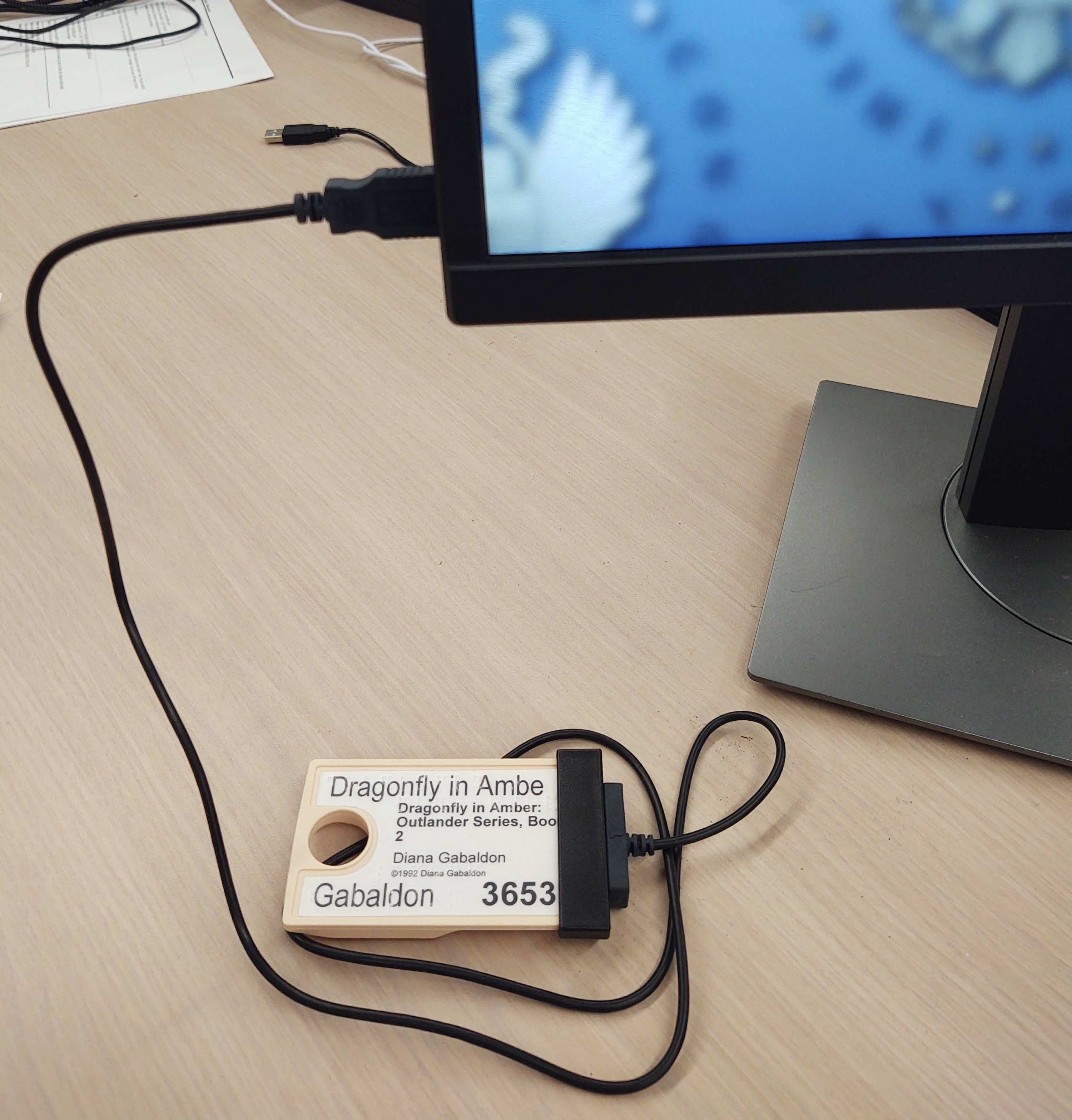 NLS has a specially made USB cable that allows you to attach a digital talking book cartridge to a computer. Three feet long with a standard USB type A plug on one end and a USB type A socket and plastic molding-conforming to the shape of the cartridge-on the other. The accessory connects a digital talking-book cartridge to a universal serial bus (USB) port on a personal computer (PC) to facilitate use with BARD (Braille and Audio Reading Download).
Headphones (AC027)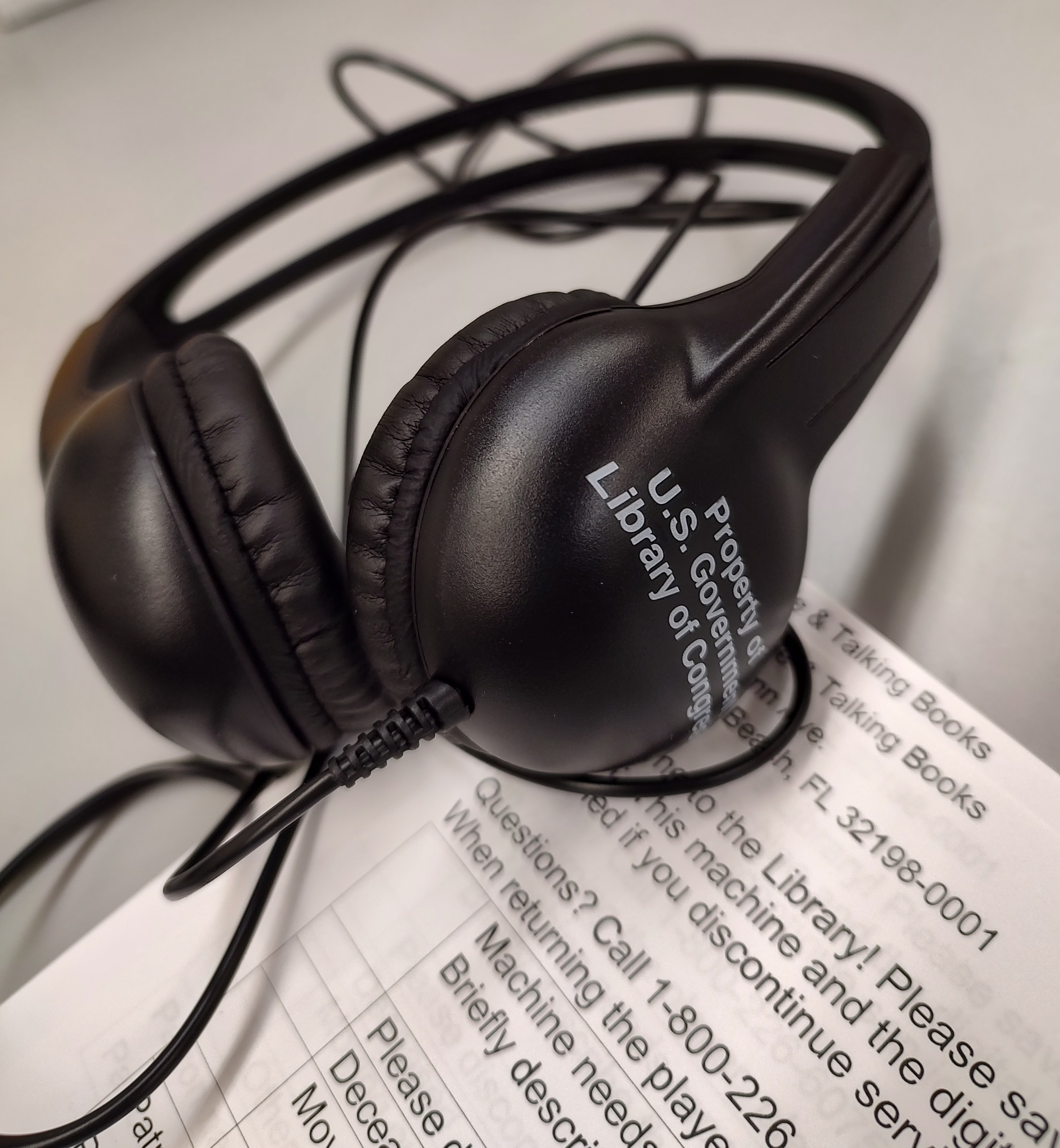 Headphones for private listening and/or readers who require them for reading talking books where loudspeakers are not permitted, as in nursing homes and hospitals.
Headphone Adaptor (AC019)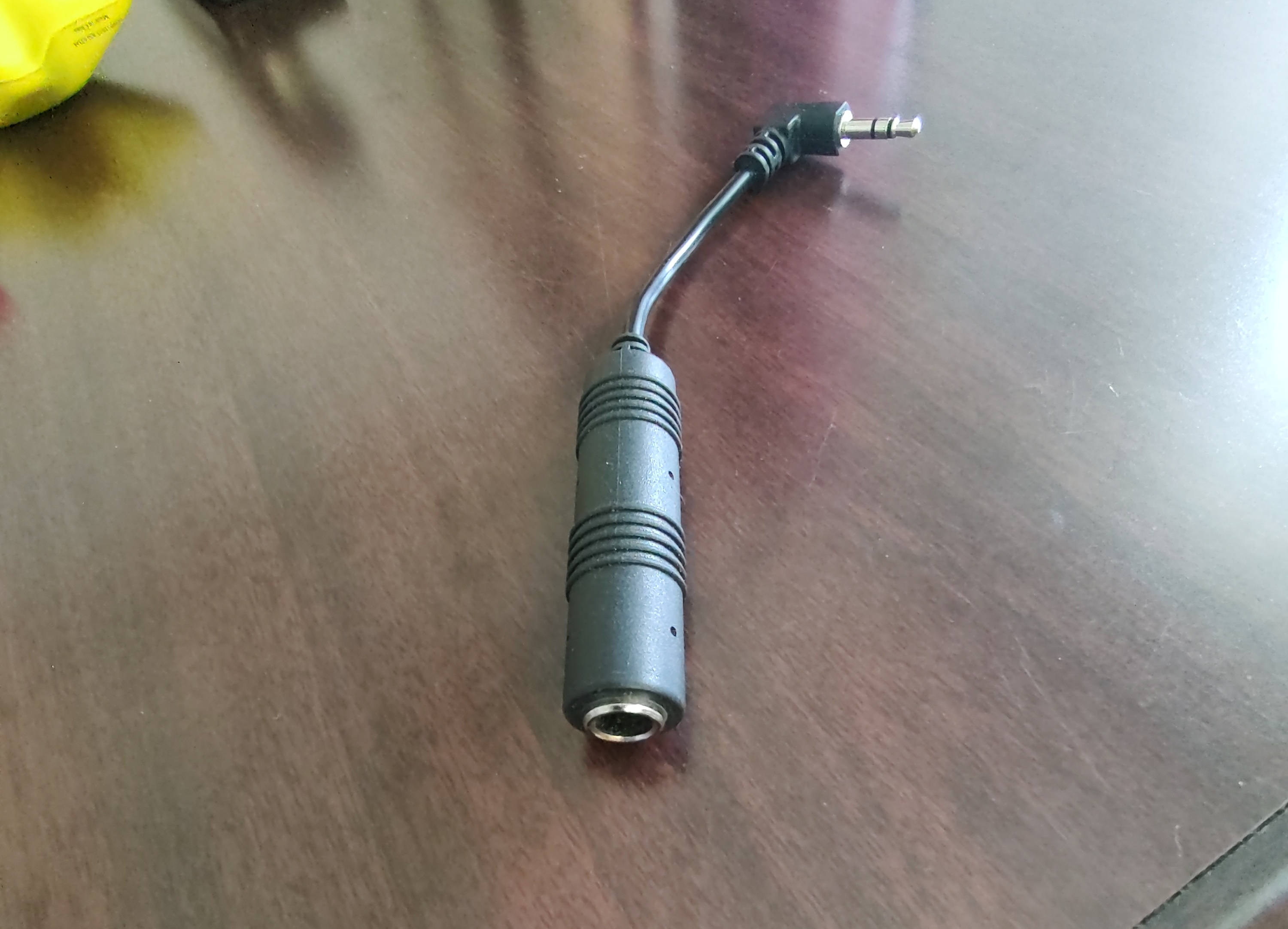 This adaptor has a 3.5 milimeter stereo plug on one end (male) and a 1/4 inch stereo jack (female) on the other. It allows patrons to use older style headphones that have a 1/4 inch plug with the talking book player, which requires a 3.5 milimeter plug.