Become a Library Volunteer
Volunteers make a difference for readers who are unable to read conventional print. We are always looking for new volunteers. This volunteer effort ensures that people who have reading disabilities have access to Braille or talking books.
Contact Kathy Searle Acevedo (kathy.acevedo@dbs.fldoe.org) to volunteer or get more information. Phone number: 386-239-6043.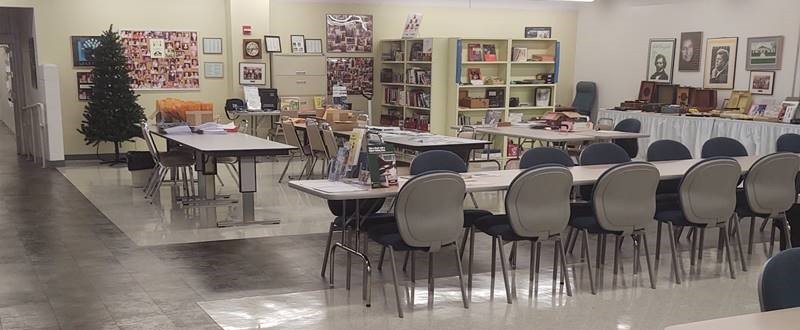 Recording Studio
We are not accepting volunteer applications for the recording studio at this time.
Pulling and Shelving Books
Volunteers assist by pulling recorded or Braille books from the shelves, attaching labels, and dropping them into a mail tub. Volunteers also assist by shelving returned books.
Book Inspection
Volunteers inspect all books before they are loaned to readers.
Labeling and Mailing Projects
Volunteers label and mail information on services to readers.
Machine Repair
Volunteers repair and service playback and related equipment.
Clerical
Volunteers assist by filing, answering phones, and photocopying.
Assisting in the Print Shop
Volunteers help to print and fold newsletters, brochures, and bibliographies.
Braille Transcription
Volunteers must be certified by the Library of Congress in literary Braille transcription in order to produce books.