Touch and Listen Newsletter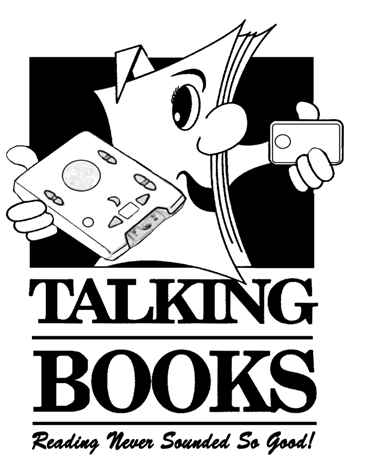 Fall 2016
Newsletter of the
Bureau of Braille and
Talking Book Library Services
Daytona Beach, Florida
Attention Library Patrons!
Please take this survey by December 14, 2017 to provide us with input so we can understand how to better serve you.  If you have any questions, please contact the Reader Services Department of the Library at (800) 226-6075, or your individual Reader Advisor.
As always, please call to let us know updates or changes you would like to make to your service at 1-800-226-6075. We'd love to hear from you!
News to Use: Help Accessing Multiple Titles on a Cartridge
Important differences in the standard v. advanced player
The standard player can access multiple titles using the Bookshelf mode, but you need to keep in mind two things:
When using a standard player, holding down the play/stop button to access the bookshelf also brings a copy of the Standard Player User Guide up as another book. So if the cartridge has four books, you are actually scrolling through five.
Once you are inside the book using the standard player, you can only jump to bookmarks (introductory matter and chapters) by holding down the fast forward button continuously until you hear a beep. Then, let go of the button and it will announce, "new location."
Make sure you are accessing the bookshelf mode correctly
To access the bookshelf mode, hold down the square green play/stop button. Wait for a pause, a distinctive beep and the word "Bookshelf," followed by the number of books or magazines on the cartridge. Sometimes, you may need to repeat it a few times to get that sequence.
When you insert a cartridge and do not press anything, it will announce the number of books and start reading the first title. It will proceed to the end, and then say, "end of book." Because it stated the number of books, you might think you are in bookshelf mode and press the fast forward (FF) button to get to the next book. Instead, press and hold the green square play/stop button until you get the Bookshelf announcement, and then you can proceed.
While in Bookshelf, make sure to wait until the title you want to play is fully announced, and then even wait a second after before hitting the green button to play. If you hit it too soon, it simply makes it stop.
Please keep the books you are having trouble with and call your reader advisor before returning them. We are here to help you!

Fresh from the Recording Studio
NEW FDBs
Coming to Pass (FDB03807) by Susan Cerulean. 7 hrs. Narrator: Nancy Shea. Susan Cerulean's memoir chronicles Florida's uniquely beautiful Gulf Coast Islands as they once were, as they are now and as they may be as the sea level rises.
Rising Phoenix (FDB03791) by Kyle Mills. 12 hrs. 15 mins. Narrator: Michael Lowndes. On learning that his son is hooked on drugs, a rich evangelist declares war on drug dealers. John Hobart hires an ex-DEA agent to poison their supplies. As thousands die and society applauds, both the FBI and drug dealers go after Hobart. Mark Beamon series, Book 1.
Fat Politics: The Real Story Behind America's Obesity Epidemic (FDB03804) by J. Eric Oliver. 12 hrs. 15 mins. Narrator: Toni Blankenship. This book examines the political forces that shape America's obesity epidemic. It argues that the concern with obesity is based less in science and more in the financial interests of the health care system. Patron request.
The Sinister Sweetness of Splendid Academy (FDB03828) by Nikki Loftin. 6 hrs. 15 mins. Narrator: Ellen Rabin. In this twist on "Hansel and Gretel," two middle school students find themselves in a new charter school filled with a mysterious abundance of food at mealtimes and sinister teachers up to no good. For grades 6-9. A 2016-2017 Sunshine State Young Readers Award.
The Worm Whisperer (FDB03827) by Betty Hicks. 4 hrs. 15 mins. Narrator: Susie Baldwin. Ellison Ellis Coffey, a lonely fifth-grader, discovers he might have the special gift of talking to bugs and decides to use his ability to win his town's annual Woolly Worm Race. For grades 3-6. A 2016-2017 Sunshine State Young Readers Award.
Rush Revere and the Brave Pilgrims (FDB03829) by Rush Limbaugh. 5 hrs. 25 mins. Narrator: Kathleen Ragan. Substitute middle-school history teacher Rush Revere takes his students back in time to experience American history as it happens aboard the Mayflower and on Plymouth Plantation. For grades 4-7. The Adventures of Rush Revere series, Book 1. Patron request.
MULTIPLE BOOK CARTRIDGES
Multiple Book Cartridges (MBCs) are now available. Each MBC features multiple titles from popular authors and series.
MBC: Stephanie Plum 11-23 (FDB03877) Eleven on Top; Twelve Sharp; Plum Lovin'; Lean Mean Thirteen; Fearless Fourteen; Finger Lickin' Fifteen; Sizzling Sixteen; Smokin' Seventeen; Explosive Eighteen; Notorious Nineteen; Takedown Twenty; Top Secret Twenty-One; Tricky Twenty-Two; Turbo Twenty-Three (Author: Janet Evanovich)
MBC: Jack Ryan 6-10 (FDB03853) Without Remorse; Debt of Honor; Executive Orders; Rainbow Six; The Bear and the Dragon (Author: Tom Clancy)
MBC: Sackett 6-10 (FDB03840) The Daybreakers; Lando; Sackett; Mojave Crossing; The Sackett Brand (Author: Louis L'Amour)
MBC: Danielle Steel 1-10 (FDB03901) The Gift; Kaleidoscope; Zoya; Sisters; Message from Nam; Jewels; The Long Road Home; Safe Harbour; A Good Woman; Winners (Author: Danielle Steel)
MBC: Mitford Years series (FDB03903) At Home in Mitford; A Light in the Window; These High, Green Hills; Out to Canaan; A New Song; A Common Life: The Wedding Story; In This Mountain; Shepherds Abiding; Light From Heaven; Somewhere Safe with Somebody Good; Come Rain or Come Shine (Author: Jan Karon)
MBC: Mountain Man 1-10 (FDB03910) The Last Mountain Man; Return of the Mountain Man; Trail of the Mountain Man; Revenge of the Mountain Man; Law of the Mountain Man; Journey of the Mountain Man; War of the Mountain Man; Code of the Mountain Man; Pursuit of the Mountain Man; Courage of the Mountain Man (Author: William W. Johnstone)
MBC: James Bond series (FDB03920) Casino Royale; Live and Let Die; Moonraker; Diamonds Are Forever; From Russia With Love; Doctor No; Goldfinger; For Your Eyes Only; Thunderball; The Spy Who Loved Me; On Her Majesty's Secret Service; You Only Live Twice; The Man With the Golden Gun (Author: Ian Fleming)
MBC: Sunny Randall series (FDB03930) Family Honor; Perish Twice; Shrink Rap; Melancholy Baby; Blue Screen: Spare Change (Author: Robert B. Parker)
COMING SOON
Storming Heaven (FDB03789) by Kyle Mills. FBI agent Mark Beamon searches for the heir of a murdered millionaire and his wife as he takes on a bizarre conspiracy that could bring America to its knees. Mark Beamon series, Book 2.
The Summer I Saved the World... in 65 Days (FDB03850) by Michele Weber Hurwitz. Inspired by her late grandmother, 13-year-old Nina spends a summer secretly doing good deeds for her neighbors and enjoying the changes she brings about, even as she is dealing with changing friendships and family issues. For grades 6-9. A 2016-2017 Sunshine State Young Readers Award.
Rush Revere and the First Patriots (FDB03830) by Rush Limbaugh. Substitute middle-school history teacher Rush Revere takes his students back in time to eighteenth-century Boston to experience the start of the American Revolution as it happens. For grades 4-7. The Adventures of Rush Revere series, Book 2. Patron request.
Publication Information
Bureau of Braille and Talking Book Library Services
421 Platt St.
Daytona Beach, FL 32114
Important Newsletter Update: Touch and Listen is now published bi-annually in large print in the spring and fall. It is published quarterly in audio; Spanish; English; Braille; Word document; and ASCII text version for adaptive technology screen reading programs. Go to https://dbs.fldoe.org/Library/index.html and click "Touch and Listen Newsletter."
The Bureau of Braille and Talking Books Library Services is part of the Division of Blind Services, Florida Department of Education. Visit our website at https://dbs.fldoe.org/ or www.fldoe.org.